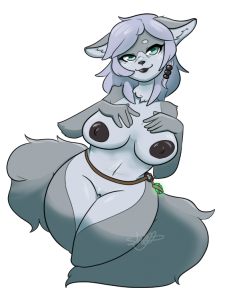 Hey, this one includes some things I meant to have for you guys in the last patch but ran out of time for.
0.7.261 Changelog:
Slab Bulkhead's Kimber has been added to the game by lighterfluid. She's a New Texan cow-girl who also happens to be a chemist – definitely rolled well on the Treatment to come out of it still lookin' for science! The best place to bump into her is probably on Tavros station's bar, or any bar not on Mhen'ga.
SheepPun's art has been added to the game for a variety of characters. An example can be found to the right.
Back to working on backer-exclusive stuff!