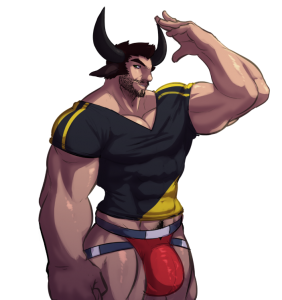 UPDATE: It's up now. Blame iOS as usual.
0.7.15 Changelog:
A new dream for people with Anno on the crew.
Kaede can now be found on Canadia Station in Kally's bar, assuming you've met her on New Texas already. She sticks around for 14 days after you meet her there, then books it. Be sure to work the gloryhole once while she's in station for a one-off scene.
PC's in Omega Oil-induced anal heat have a new interaction with Syri…
Appearance screen blurbs for very large butts have been tweaked.
New busts: Busky by FubMistress and JayEcho.
Various bug fixes and typo corrections.
New week, new content. Enjoy! (Pictured at left, Busky by JayEcho)