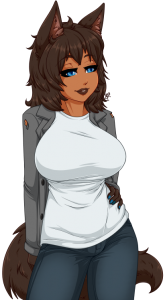 Someday I can chew through this submission backlog and write through stuff myself. Unfortunately, a new Overwatch patch just popped out, so I need to binge a few hours before I go back to pushing through the pile. Don't worry – I'm gonna get plenty done tonight.
0.7.37 Changelog:
Two new Syri scenes by HugsAlright (one in the friendly after-shower, one as a choice when you win her betting game).
Two new Syri busts from CheshireCatSmile37, commissioned by HugsAlright.
The Bucking Bronco in the Bucking Bronco saloon should be added.
Many fixes and tweaks.