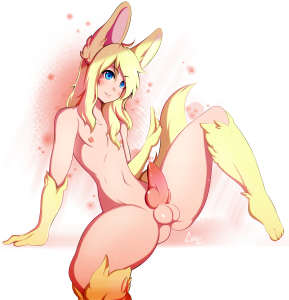 I did a bunch of coding for Azra's first expedition today – mostly setting up the Naleen Bros fight and all of Azra's attacks. I really, really hate combat coding, but I think I have everything laid out properly at this point. It even compiled without error (after having 90+ errors)! Tomorrow (or late tonight) I'll be trying to test it and make sure everything works well before jumping on the nine-tailed zil fight.
Why is he a nine-tailed zil? Because he has nine parasitic snakes attached to his butt.
Anyhow, that mess should go a little more smoothly. It's just one enemy to program instead of an ally and two enemies. Have I ever told you guys about my immense distaste for group combats? Not a fan.
Art of Liamme by Chatai.