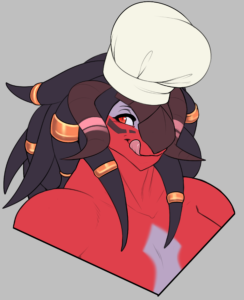 Been a while since the last time I posted, but rest assured I have been busy in the kitchen cookin' up some fresh code. Just a little itty bitty update to roll in some fixes and unveil the first pass on a new feature to get y'all started off with and set the tempo of the next couple of weeks whilst Fen is a little sidelined; I'm gonna take over chunking out the builds and we've got a couple of spicy meatballs lined up in the pipeline soon! Builds should be out and available within the hour after this post.
Now that the Achievement system is outta the door I'm going to take a look through the content backlog and work on actually sliding in something new for the first time in a long ass time for next week, so be prepared! The Javas Cryptening is upon us!
Small Hotfix Patch Changelog:
New Feature: Achievements. Bugs relating to the initial behind the scenes implementation have been fixed and the system is now enabled, along with a raft of an initial set of achievements. Unique icons will likely be forthcoming in a later patch, along with an ever growing list of achievements.
A few more hard crashes relating to invalid button configuration have been fixed across the codebase.
Roo's blackjack handling should have had a few crashes handled. The real cause of this is still somewhat of a mystery, we're just being more careful about the values being handled.
Fixed the enormous goof with save data that formatted the days and hours as a time, rather than the hours and minutes.