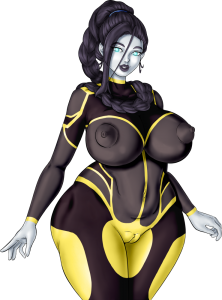 Well, first off, the new host has had me in "validation" for a several days at this point. I've been waiting almost 48 hours for a response after giving them the requested documents. Working with the internet is suffering some days.
I'll go ahead and give you guys a report on TiTSdev since it's been quiet. After dealing with some issues for a week that I literally can't discuss here (sadface emoji), I got back to proper dev work on Monday with some hip-shattering goodness for dick-enabled Gianna. This scene is already over 4,400 words and getting longer by the day. I want to squeak in a third set of messy orgasms and a bit of aftercare before I finish it up. I'm thinking the total will clock somewhere in the 5-6000 word range.
I've also been collaborating with Morgore to get new bust art for her – including a variant where she changes her skin pigment into the SteeleTech outfit – for all the different size variants of her bust. We also got some art for the futanari variants, likely to be displayed in the appearance screen only to keep the bust variant count under 50.
Savin is still writing more Syri stuff I heard. William is chipping at his own backlog now that it's grown to match Savin & I's.
More excitingly: Gedan has save import largely working. I handed her a small pile of saves I collected from working on bug reports, and she was able to get most of them to import without issue after adding an "export" option to her local flash branch. After this week's meeting we were discussing the possibility of making the WIP version of the JS port available to backers, even though many systems still need to be rebuilt inside it. Soon ™!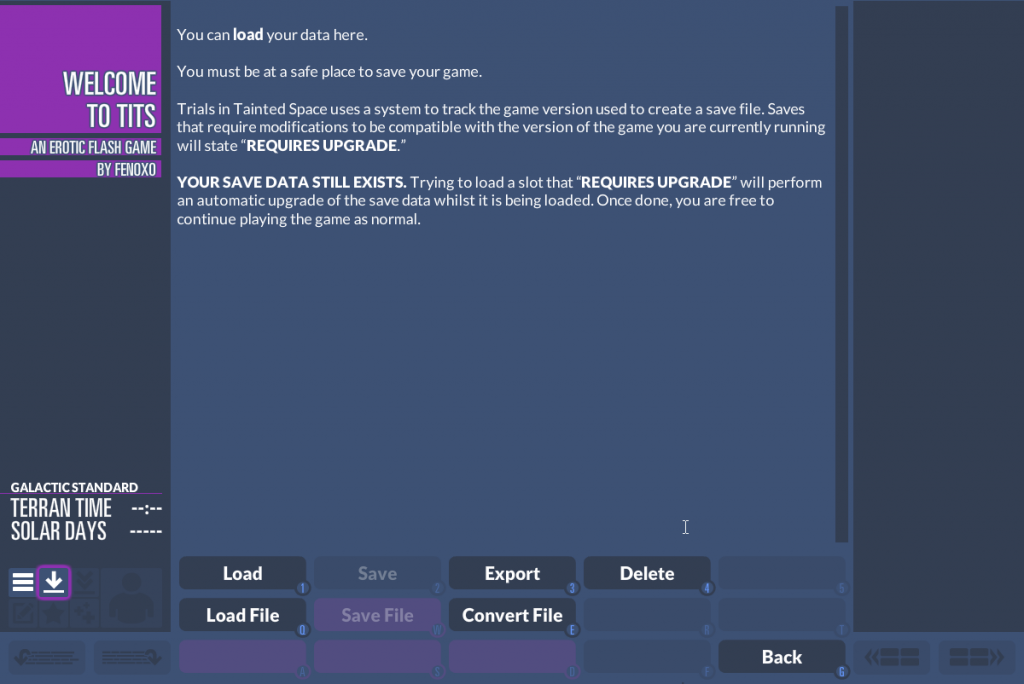 P.S. The next patch will be public and come out early next week. Thank you for your patience and support.