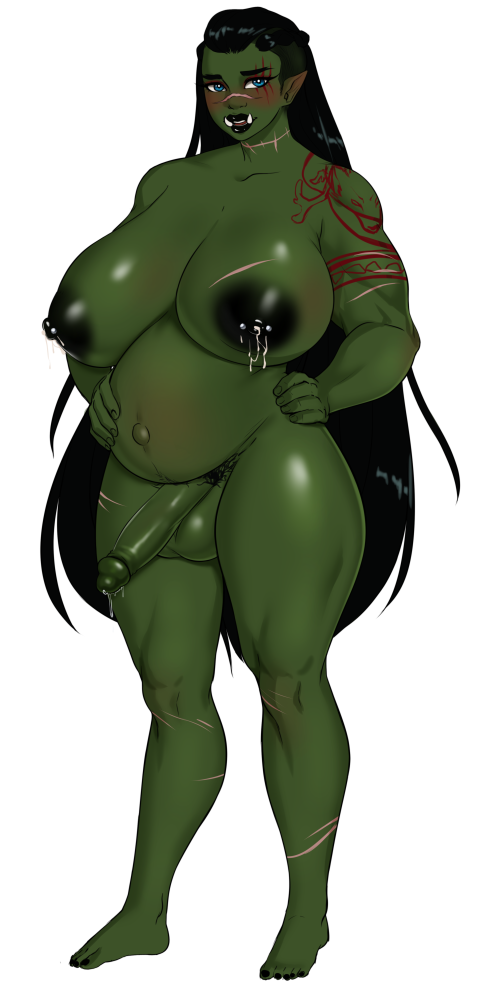 Of course, we couldn't let Mayternity go by without a contribution from me myself, so as a bit of a surprise — a companion that's long been requested to get some babytime can now take as good as she gives!
0.3.44 Patch Notes:
You can now impregnate Arona after she becomes Chieftain of her tribe. You need to go through some rigmarole to get there (impregnate at least one of Infrith, Hretha, or Rags first; take Arona to Hretha after she brings the subject up) but it is repeatable thereafter.
Cait can now acquire a magicock from Lady Evergreen (ask about Services with her in the party), and of course, put it to use on you!
After completing the three starting quests (defeat Alraune and clear both Centaur Dungeon and Orc Dungeon) and meeting Atugia, the dullahan will bring a summon from the Baroness for a special meet and greet.
During combat, only combat status effects will display on character cards.
New Busts: Arona by Moira, and Magicock'd Cait!
As always, you can become a backer and support the game's development on…
… Patreon!
… Sponsus!
… or SubscribeStar!