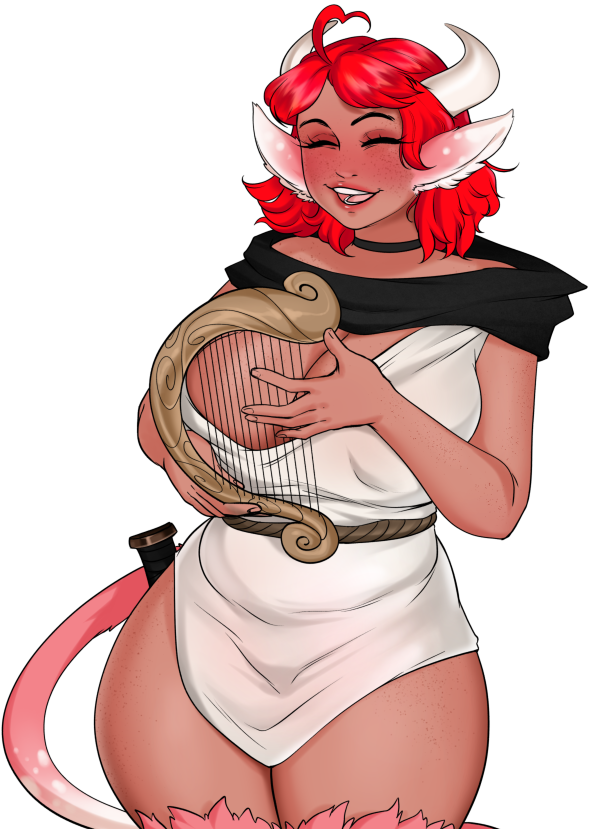 Time to spoon the bard!
Also TiTS just put out a big patch. Go hug Queen Taivra again!
0.4.34 Patch Notes:
After completing CaliseQuest #1 and tipping Livrea at least once, you can find the bovine bard at the milker stall which leads to a date, and then to some repeatable sex scenes with her. Moo!
Fem!Keros has a new scene for female PCs. (By TheObserver)
Daliza and Jael'yn have an optional threesome date (by Skow), and the Maid Jael'yn version has a new CG to go with it (by Akira).
Byvernia has a new encounter that can occur in the Old Forest, Foothills, or Harvest Valley. Requires having fucked her before, and you need to beat her in combat in her normal encounter to refresh it (By BubbleLord). Includes a CG with 2 variants (by Anon)!
Balak's begun work on a sweeping set of changes to the game's underlying combat and character mechanics. Check below the break for a more exhaustive list of changes!
New Busts: Ring Slaver, Kazuo's Puppets, and Fem!Keros "Pregnant" version.
If you like what we're doing, consider supporting us on Patreon or SubscribeStar! Or you can grab the game on Steam!
What's New in Mechanics Land?
Affinities have been removed; they now are merely suggestions for what Attributes best match your class on the level screen.
You can highlight Armor/Ward/Focus to see the actual damage reduction percentages they represent.
Camping Supplies now stack!
The Warrior's Veteran perk now grants a small Attack Power boost if you aren't wearing Heavy armor.
Staggered now says what it actually does.
Overburdened is no longer a combat-relevant debuff.
The Libidinous and Reserved perks now work correctly.
The Blessed condition now no longer adds to its own duration.
The Pain Slut Choker now works correctly.
Countless other bugfixes and text tweaks.
What's New Since Last Public Patch?
New bedmate UI + Daliza and Ryn sleepwiths at the Wayfort.
Khor'minos Main Street with two new sexable NPCs (Vitra and Serena).
Aileh relationship progress
Two other Fem!Keros sex scenes.
A new Cait/Quin non-sex scene at the Temple of Mallach.
New and updated CGs for Aileh and Brienne respectively.