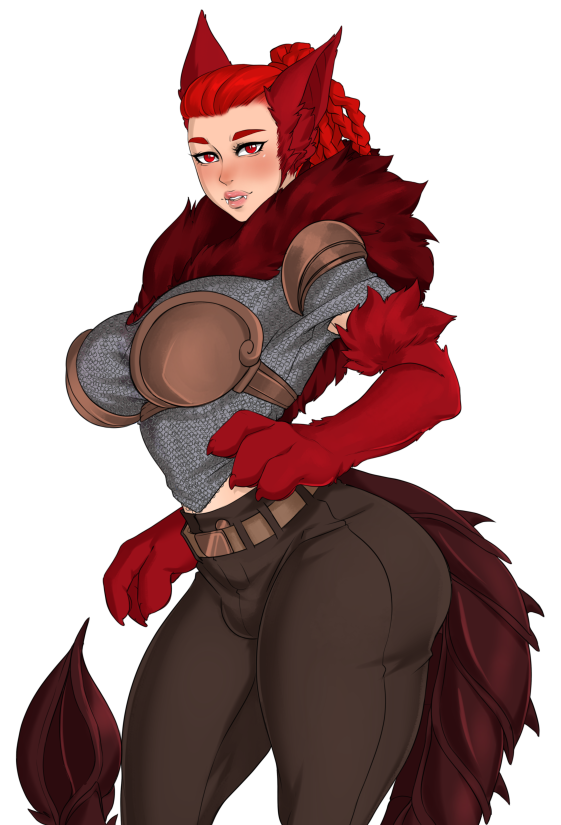 SavCo is about to take off for the holidays, but we couldn't leave you without a public patch to keep your cockles warm through the cold of winter.
0.3.27 Patch Notes:
Valencia, a manticore, can be found in need of help in Frostwood, then Old Forest, then South Harvest Valley, then as a persistent character outside Marefolk Village. (Written by Strawberry Tea)
You can [Explore] in Hawkethorne now. Includes a new CG featuring Evelyn, done by AnonArts. Written by several of us!
You can now find a mind-altering honey-mead on imps, Rift Cultists, or the painted demon (or just buy it from Farrah). Be warned: drink it more than once in quick succession and its effects will be permanent!
New Codex Entry: Currency (Written by Alypia)
New Seasonal event with the Leothran Twins if you've fucked them before. It wasn't tracked before this patch, so you'll need to fuck them again if you did already! Triggers in the Frost Hound of all places! (Written by SomeKindofWizard)
New Since Last Public Patch:
The level cap has been raised to 6!
You can now snag an invite to the seasonal winter ball in the Palace of Ice, after clearing it of its ghost problems.
New Companion: Azyrran the Hive Knight!
Once a week, a confident Ryn will give you a smooch when you enter the Frost Hound!
You can now drag the Centaur Behemoth back to the Wayfort to keep him around for yourself.
There's a chance that, while exploring the Foothills, you'll run into a centaur cavalier! It's only an introduction for now; you'll see more of this martial mare later on in the story!
If Berwyn is your dom and you have 95+ Libido, you can now trigger a bad end via his cock worship scene.
Serious rework to the Resolve combat system.
Reworks to Atugia's powers.
New Busts: Alante, Atani's Guards, Sorra.
We hope you all have a happy and safe holidays!
As always, you can become a backer and support the game's development on…
… Patreon!
… Sponsus!
… or SubscribeStar!