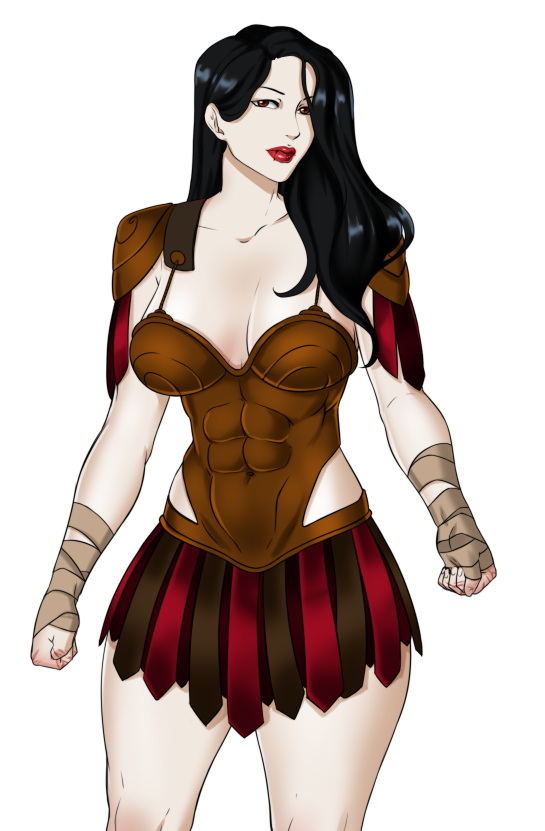 It's time to open the door and see what this hellish hound's been hoarding in there… and maybe stop by the Foothills for some fun with a manticore if you want~
HOTFIX!
Fixed Arona never showing up again if you didn't interrogate her.
Fixed Ahmri walks softlocking the game if you did them all too fast.
Fixed Lyric engaging in immaculate conception (again).
Fixed combat crashing after using Horney Honey and then fighting an enemy with Control Pheromones.
0.3.34 Patch Notes:
You can now open the inner sanctum of the Temple of Terrestrial Fire, and gain the treasures therein. Having the Summon Flame Spirit power in your spellbook is a good idea~
Brienne's pyro set is now looted from inside the ToTF rather than mysteriously arriving at the Frost Hound. If you already have the set, you can't get it again.
New scenes and an eventual bad end for losing combat to the manticore girl enemy in the Foothills (Written by Strawberry Tea)
Arona's combat text now has better, bolded hints about her stages of Dom/Sub.
Sanders can give some sage life advice like the surrogate dad he is. (Written by TheObserver)
New threesome with Maid Jael'yn and Etheryn. (Written by Alypia, Coded by Squishy)
New bust: Lyla. Lucia's bust has been tweaked slightly.
Plenty of bug and text fixes.
New Since Last Public Patch:
The Temple of Terrestrial Fire has been added, along with a recurring miniboss that you can waifu.
You can find a frozen kobold named Lyric in the Rift. S/he just needs to be warmed up a little.
Ahmri has a bunch of new interactions after she's been mare-ried, and her village now has a Waystone in it.
Miko & Mai now have a bunch of new scenes, including an Arona 4some.
New Kiyo/Kinu talks once they've been freed. Their dialogue is also more gender-friendly 😀
Lusameme and Cait have a new scene together.
You can return Elthara's scythe if you want to be a nice dude.
Tweaks to Sexiness and lust combat damage. It's probably not enough but we'll see.
The save screen now remembers which slot you used last.
New fancy time display. Can turn it off in Options if you don't like it.
New Codex: Dryads!
As always, you can become a backer and support the game's development on…
… Patreon!
… Sponsus!
… or SubscribeStar!