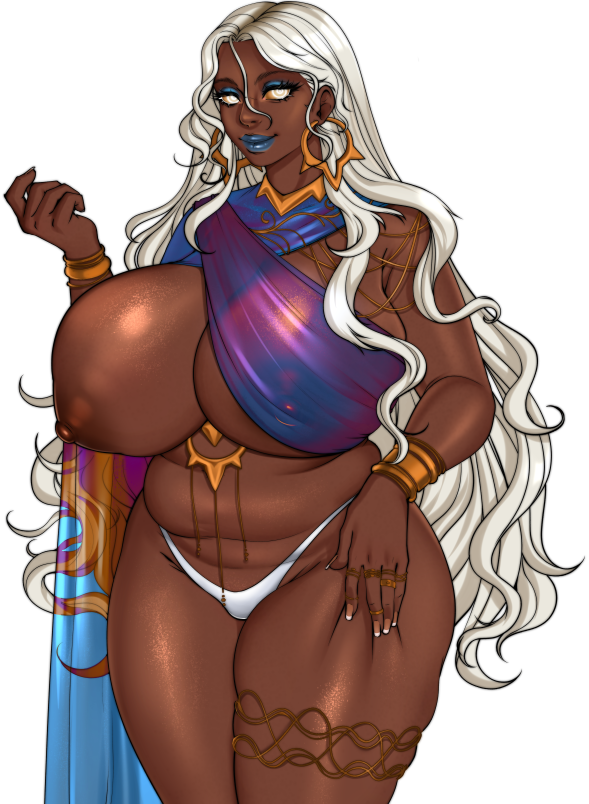 It's finally time to look straight into the sun herself. Lumia's ready to throw open her doors to the Champion and lay bare the truth of what's been haunting the north — and give you a chance to help her put things right.
0.5.24 Patch Notes:
After having met Annika (post GweyrQuest 3) you can enter the Palace of Light, Lumia's personal domain, and help the goddess out with a problem that's been brewing for a long time beneath her dawnlit halls. (This and everything else Lumian written by Gardeford!)
Lumia has a new quest/adventure, including a number of new characters and a quite challenging boss — at least if you don't put the clues together to send it packing!
There's a new bad end associated with the quest. Lament the setting of the sun.
After concluding Lumia's new quest, you can interact (intimately and otherwise) with the Goddess of Fertility herself.
Several new magic items, offered up as rewards from the goddess.
Several new busts for Lumia and the adventure's guests and foes. (all by Moira)
In addition, Drifa has a small new expansion, in which you can have a full-day sex marathon with Drifa and teach her the true meaning of pleasure. (by Jstar)
What's coming up in the next few patches?
Three other Valkyrie NPCs, including Annika (by Alypia) and two others by Garde.
Joining the Valkyries out on the hunt in the overworld for fun and cuddles.
Soulbinding to Lumia and joining the Valkyries.
New Valkyrie-centric pregnancies for a couple of the new babes.