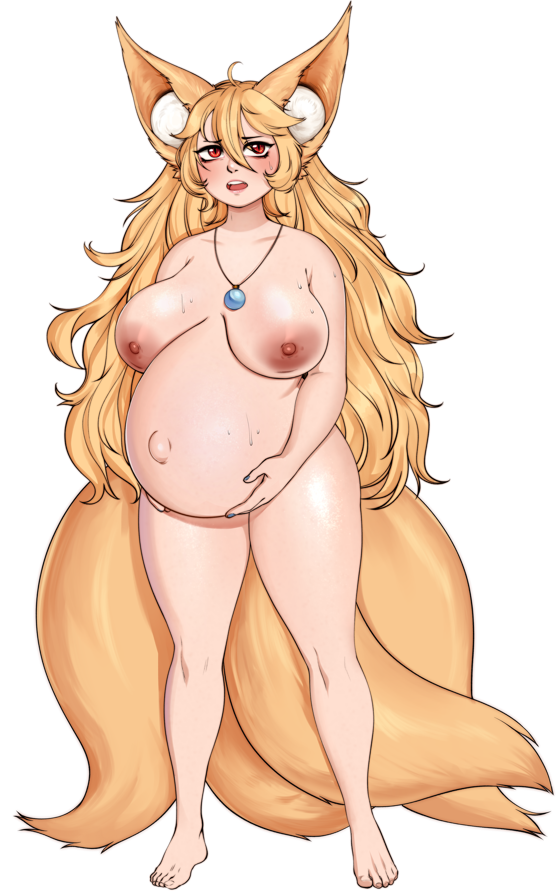 And now for the latecomer, another kitsune joins the breedpile.
0.6.10 Patch Notes:
You can now knock up Kohaku! This is a one-time event. (By TheObserver)
While Kohaku is pregnant, you can decide to bring her lots of delicious food (or not).
There's a variety of new and modified interactions after the fact.
All Kohaku's old scenes have been updated to account for pregnancy stage (or post) and history with delicious food.
All den denizens have had their talks updated.
A bunch of new Kohaku scenes.
For no reason whatsoever, while Kohaku is pregnant the catfolk merchant in Khor'minos goes on vacation.
New CGs: Two new ones supporting Preg Kohaku.
New Busts: Yusra and the Wyld Tree from FungusQuest.
If you like what we're doing, consider supporting us on either Patreon or SubscribeStar! And come hang out on CoC2's own Discord!