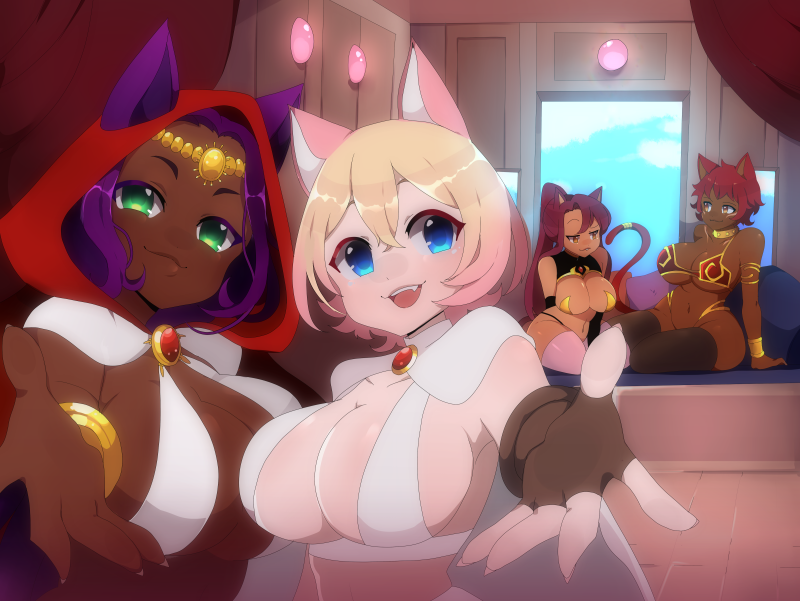 0.3.43 Patch Notes:
You can now finish building the Temple of Mallach with Cait, should you desire, giving her a permanent anchor to the Marches and giving Sally a place where she can ply her trade. (All written by TheObserver)

Once the temple is established, you can visit Sally at the temple and knock her up (for a princely sum)! If you don't want to do the deed yourself, several bedicked companions can be put to stud for her as well — with accompanying threesomes!
If you've finished the temple, Cait's patron might just pay you a visit… or let you pay him a visit.

The imp mob has a bunch of new scenes! (Written by Fleep)
New busts: Elyon and Leold, both by Moira.
New CGs: Zo Equanimity training and Cat Temple welcome.
Temple welcome illustration by bk!
As always, you can become a backer and support the game's development on…
… Patreon!
… Sponsus!
… or SubscribeStar!