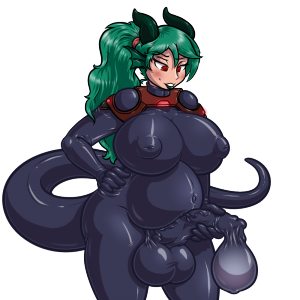 Hey folks, Savin here.
So today marks two full years of having been at FenCo! I guess I must have come aboard waaay back when Tarkus was the new hotness: I remember the Stellar Tether dungeon was the first major project I did on the clock, so to speak. Time really flies, huh? Of course then again, it was about this time in '12 that I was first starting to draft out a certain salamander for the plains, too. Four years, and something like a million words of smut later, and here we are.
As far as progress updates go, Shade's move-to-Uveto content is done. Reaha's the next major project I'm looking to finish, as said previously, plus a few smaller scenes here and there to keep the burnout at bay. Speaking of projects, though: I've got a smutty fantasy side project I've been working on in the background for a while now. I'm hoping I'll have something to show for myself in the coming weeks; I think a lot of you will enjoy it.
Don't really have much more to say other than "Thank you" to all of TiTS' supporters who keep me and all the other FenCo creators employed doing what we love. And another "Thank you" for all the continued well-wishes as I recover from my lingering health problems. I'm on the mend, according to my doctors. Might even be back to normal in a few weeks at this rate.
A thoroughly cum-stuffed Terensha, by Adjatha.