As ever, Savin doesn't really tell the rest of us what he's doing on a given day
Savin has been doing Savin things.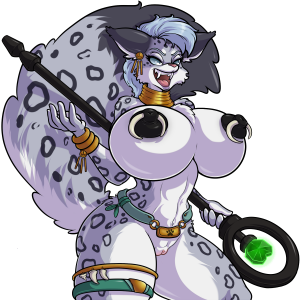 LET US BEGIN ZE LIST!!!
Most of what I've been doing recently has been working on stuff for the Glacial Rift on Uveto: I finished several thousand words worth of room descriptions right before Hanukkah Break, then started writing a unique boss encounter guarding a psionic idol there. Naturally, Adjatha drew a fukeen amazing bust for her, so I then proceeded to make her a repeatable encounter on the Rift. Also did some other minor stuff like new items/random events, a merchant in the middle of the rift, etc.
If you want to know specifically what I've been doing since I got back from break, it's mostly been writing the extra repeat stuff and altering existing scenes for the boss encounter. Finished that on… Tuesday? Then had to go do Sickvin things for most of the rest of the week. RIP me.
I read/reviewed like a million things that piled up during said break, including but not limited to a pet-play focused ausar girl, a couple of new Syri scene clusters written by pet-play man which may or may not involve pet-play and/or anal heat, a MILF-tastic ship's captain for Uveto (muh dick), and Couch's non-Treatment-variant for giving Reaha some Amazonian properties (also muh dick) — it's only the TF stuff, so I'm still writing the actual content for Amazon Reaha at some point in the hopefully not-too-distant future.
Next thing on the docket: I've got a bunch of Kaede talk scenes and a new sex scene written for Canadia Station. Probably write one or two more scenes and call that little xpak a wrap. That said, like many of you, I don't particularly want to grind Kiro for an hour to get to the station so I'll probably be including some alternative means of access. Whether that's via the Puppyslut Brigade or something else, I don't know.
I've got a big important doc's appointment in a couple weeks, so hopefully there's good news coming down the pipe.
In TiTS-related news that hasn't been on company time, I've recently gone back to work on Adventures in Tainted Space, my homebrewed tabletop RPG set in the TITS universe. You can see me running a playtest adventure for some of the TiTS crew (including Adjatha and SomeKindOfWizard) here.
Pictured: Milodan Fertility Priestess (the boss mentioned above) by Adjabuns!