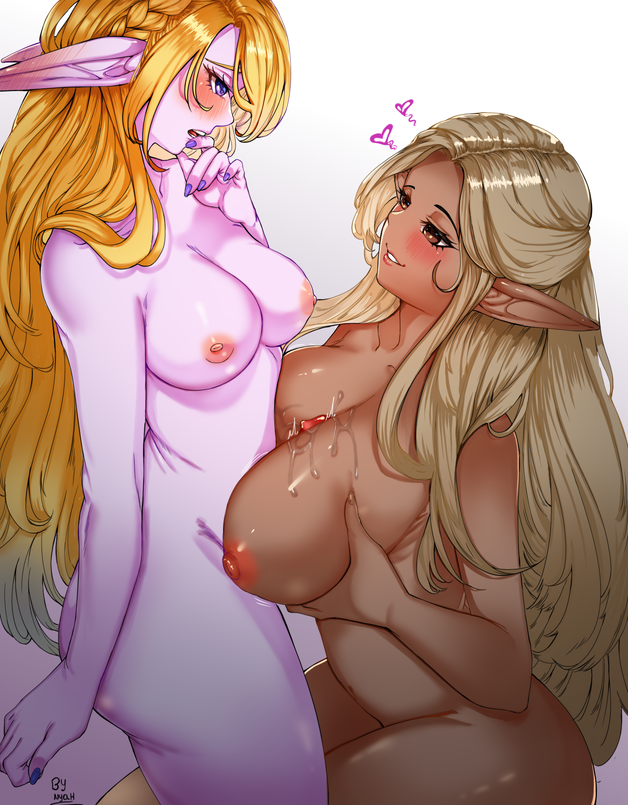 There's a new lad to lay in the Temple of Mallach today, and RynQuest is now in the public build — go free the princess from her cage!
0.6.2 Patch Notes:
There's a new NPC in the Temple of Mallach after you've built it: Yusra! (By TheObserver)
Yusra has several new talk scenes and six new sex scenes, including a Cait threesome. (By TheObserver)
Evergreen has a new "Cock Sleeve" sex scene if you've blown her a bunch! (By LooMoo)
Lyric's sex menu is disabled when all their sex options are, instead of soft-locking the player. Oops!
New Since Last Public Patch:
You can now reach Level 7! This level comes with TWO new perks for each class — you'll pick between one of the options when you level up, or when you switch classes if you're already Level 7.
If you encounter Gytha in the Frostwood after discovering Alissa's whereabouts (and before leaving for Dracia), you can now confront her more properly. Might be for her own good that she not stay free…
After having done Calise's first quest, you can now head out on Etheryn's personal quest 'The Demon of Ice.' Return to the Palace of Ice's temple, where you normally meet Elthara, to catch a ride to the dungeon. This is a Level 7 quest.
Etheryn, Daliza, and Livrea all have new or updated talks to reflect the events of RynQuest and the expedition to Dracia it entails.
Lyric (Male or Female base) can be turned into a futa. (By B!)
Lyric has two new public sex scenes. These require 33+ libido and are accessible in populated areas, excluding the Frosthound itself, your Camp, and the Wayfort.
Kitsunetsuki no longer requires the Fox Jewel to use, instead wielding the Fox Jewel increases its duration to 4 rounds.
The Tail Whack power is no longer accessible to the PC.
Etheryn now properly gets the Crown of Winter in her sets if you gave it to her during DraciaQuest.
Ally summons will no longer de-summon between phases in 2 phase fights.
Fixed a bug where un-recruited Ryn would remain in the party after DraciaQuest, causing crashes when opening the party selector.
New Busts: all the new RynQuest NPCs, updated Ryn busts post-quest, one other surprise elf's updated bust for the quest.
If you like what we're doing, consider supporting us on either Patreon or SubscribeStar! And come hang out on CoC2's own Discord!