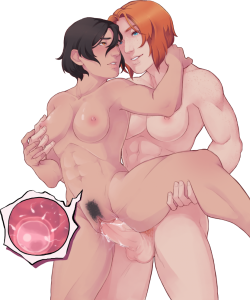 And it's public patch time! Come one, come all.
Big ups to volunteer coders Balaknightfang, Wsan, and Cynon for helping take some of the load off of Drake on this patch <3
0.1.4 Patch Notes:
Eryka, a tainted paladin, has been added to the Old Forest. She's written by Franks. Her bust will be ready for next patch.
Also new to the northern Foothills: a pair of sexy statues prime for some fine art appreciation, written by B!
A [Threesome] option has been added to Brint's sex menu if you want to bring Cait in on things, courtesy of Wsan.
The Hornets can now impregnate your butthole with eggs. Includes honey lactation.
The Brute Beet, our orc TF, is now in as well. Brought up to spec by GothPastel.
New Since Last Month:
Bimbo Hornets in the Old Forest
New Leorah quest + lewds and new archery powers
Sleepy snake in Kasyrra's square after the Alraune.
Imp Pregnancy, triggered in Kasyrra's second encounter
Wyvern Venom can now be milked and turned into an item
Bunch of new TF eggs
A bunch of new Kioyoko content
Art of Eryka plowing another of Franks' OCs, by MeruPuri.