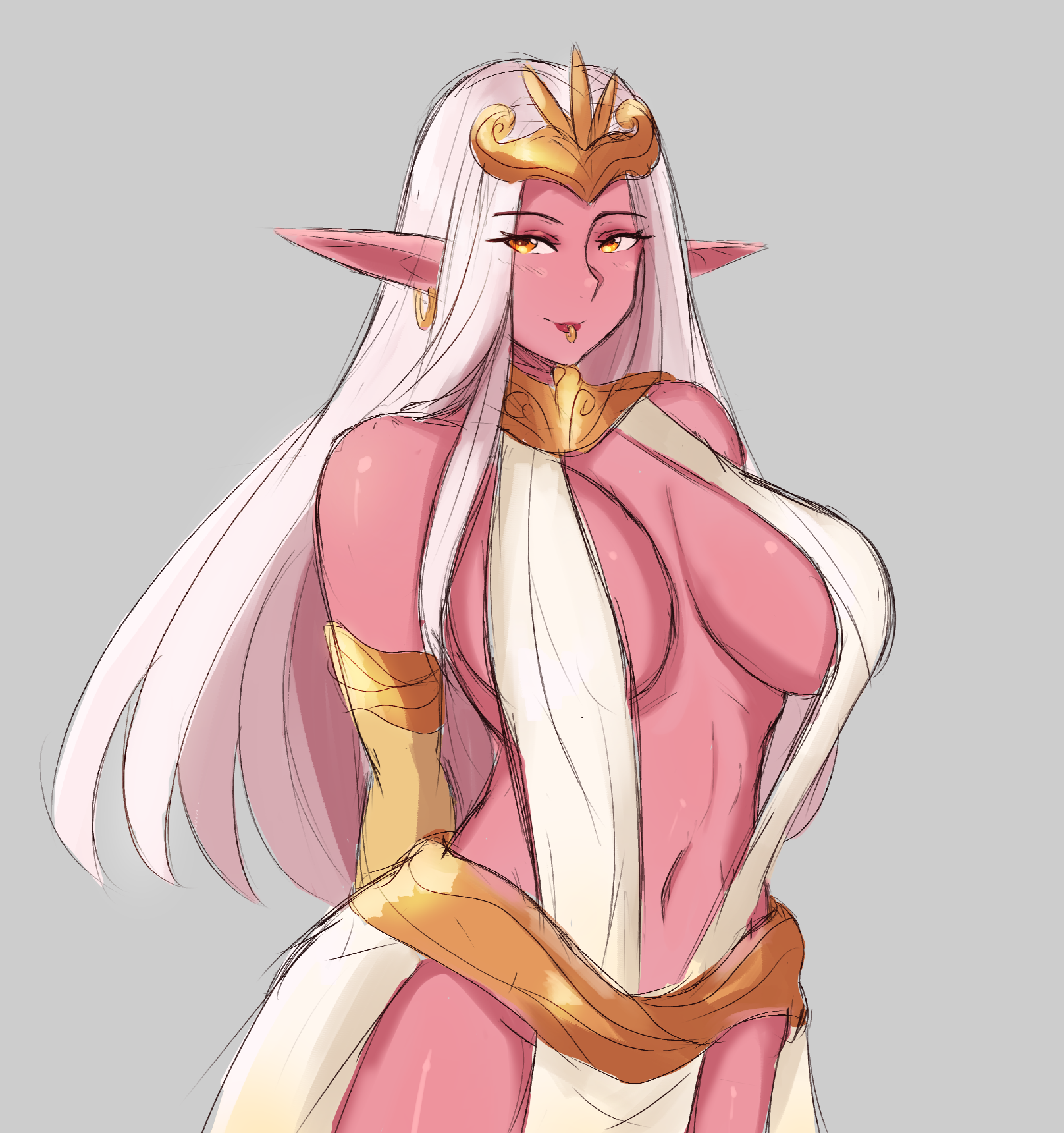 We had a positively gravid Mayternity this year, but now it's back to Khor'minos and building out the rest of the world rather than just your personal hordes!
0.5.2 Patch Notes:
There's a new milfy baker in Khor'minos who doesn't know she needs a champion to loosen her up and get her in touch with her inner slut. (By Fleep!)
New Evergreen face-sitting CG by Reindonut.
New Since Last Public Patch:
There's been a MASSIVE combat rebalance. Read here for the details…
Aileh has a massive new pregnancy expansion
Several new Hethia scenes during Dog Days.
New scenes: Alraune Herald Cocksucking, Evelyn SPH (if you obey in her anal scene)
Zo can now be knocked up after doing all her training scenes. You can also upgrade her house.
Arona has a bunch of new scenes centered around her relationship and pregnancy, most notably a new romance advance in the Khor'minos bath house.
There's a new marefolk futa in the bath house, complete with a harem you can join. She can also impregnate the PC!
New Busts: Klemaia. A full new set of Kasyrra busts, including a clothed version; new pregnant Aileh busts & preg variants.
New CGs: Tui in her fishnets and Aileh taking a bath by Akira, Daliza showing off her muff before you scissor by Morrya, Aileh presenting her egg.
If you like what we're doing, consider supporting us on Patreon or SubscribeStar!
Elthara fanart by Bread from our Discord