Time for the public component of Mayternity, with a new pregnancy for vag-havers and a gimme for those of use not so into preg stuff via Skow.
Look forward to Elthara and Miko pregnancies still upcoming, among others! Now if you'll excuse me, I'm digging back into Mass Effect: Legendary and Resident Evil 8! Having a blast with both of them!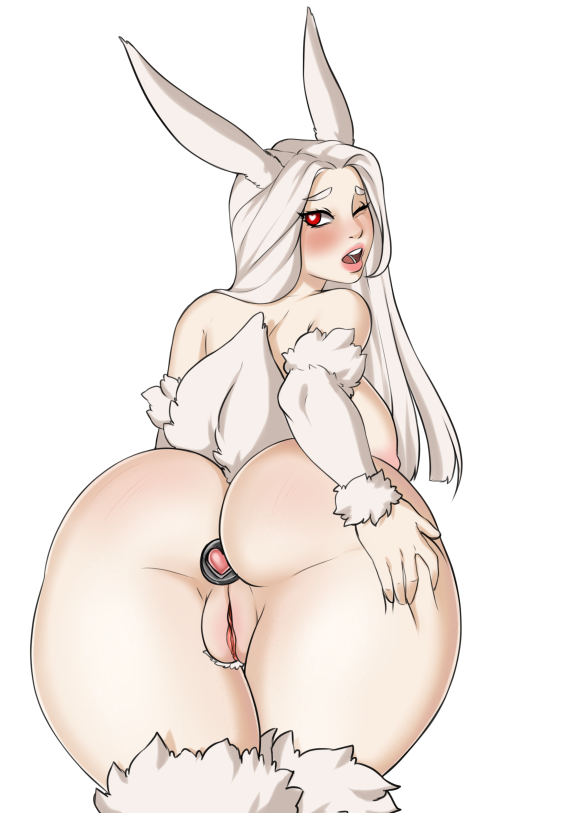 0.3.45 Patch Notes:
A new stud can be found in the Temple of Mallach, and can knock you up (for a price). You can also briefly chat with his sister. (by TheObserver)
There's a new path to recruit Atugia that's a little simpler. (by Gardeford, coded by Squishy!)
A new Taeleer ranger can be encounter in Harvest Valley, in need of butt love. Requires Level 4+. (by SomeKindofWizard)
New Since Last Public Patch:
You can now impregnate Arona after she becomes Chieftain and you've had a child with at least one of Rags, Hretha, or Infrith. Arona will bring the idea up and set off a small event chain to get you started.
You can now finish building the Temple of Mallach with Cait, should you desire to give her and Sally a permanent home in the Marches. This will also enable Sally to start breeding (for a hefty sum), and unlock a dream visit from Mallach.
Cait can now acquire a magicock from Lady Evergreen's services, and use it on you!
The imp mob has a bunch of new scenes!
Cait and Valencia have a hot new threesome!
After completing the three starting quests (Centaur Dungeon, Orc Dungeon, Alraune) and having met Atugia, she'll summon you up for a meeting with the Baroness.
Elyon, the Huntsmaster of the Winter City, can now be found within the palace — if, and only if, you become the city's vassal.
During combat, only combat statuses will display on character cards.
The Veteran perk (Warrior level 1) has be redone to be more useful.
CoC2 now has controller support. Buttons are displayed on the screen when in use (and you can disable it on Options, of course), but some hints: you can click left-stick to simulate a mouse click, and you can click the right stick to engage a constant rumble effect if you controller supports one. I'm sure you can figure out something stimulating to do with that feature while you're playing two-handed… There's three different vibration settings if your controller supports them; we're not responsible for your battery life/etc. etc.
There's also proper fullscreen support now, and dark mode works better in Firefox.
New busts: Arona, Elyon, Leold, Magicock Cait, Marefolk Shaman and Crazy Horses, Centaur Marauders, Zo; New CGs: Zo Equanimity, Dancer Cait, Cat Temple welcome.
As always, you can become a backer and support the game's development on…
… Patreon!
… Sponsus!
… or SubscribeStar!