Quick patch to fix a game-breaking bug — sorta thing that can't wait until the next big Mayternity bit's quite ready. But hey, a couple smaller bits were ready in the hopper, so they're coming along for the ride too!
TiTS also cranked out a big ol' patch yesterday, including a new NPC by me. Check it out!
0.6.7 Patch Notes:
If you kicked Farrah out of the Wayfort, you can now find her again in the Undermountain's caravanserai (where the fast travel point is).
You can recruit Farrah back to the fort from there, or just use her as a merchant. Or bully her again.
Farrah's able to build the Wayfort's dungeon now, so all three possible renovators can do it if you only have the one.
Etheryn has a new scene for milky PCs nursing her after she's been uncaged. (By Alypia)
Fixed a bug with the Vine Restraints effect that would cause a crash. This could effect the Alraune, Amalgamation, Archdruid Xadaron, Wyld Tree, Tanuki Witch (Meira), Prince Nyze, and Hethia fights. it incidentally made the Fungus Dungeon almost- or actually- impossible to finish. No more!
Fixed a couple bugs with Magic Missile/Firewyrms, one that could cause it to shoot off randomly when your turn starts, and another that could cause a crash if your previous target was Banished.
Fixed a bug where Zhara would keep laying the same egg forever.
Fixed a crash with the Kitsune troop encounter.
Pre-turn effects (perk procs, combat effect procs, stance procs etc.) no longer work through Banished, except for Burning/Poisoned/Bleeding.
If you like what we're doing, consider supporting us on either Patreon or SubscribeStar! And come hang out on CoC2's own Discord!
Rounding up everything else since last pub patch after the break!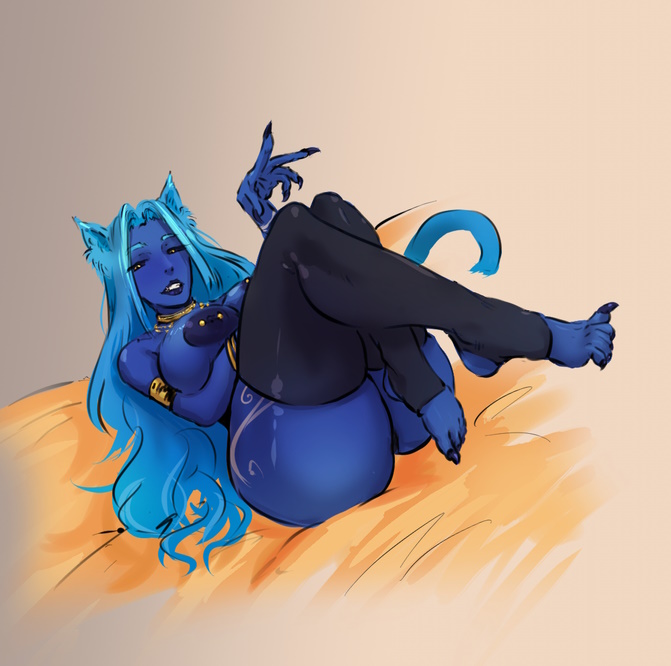 New Since Last Public Patch:
If you have helped Shar move to her tower, finished the Cloister quest, renovated the Wayfort, and never kicked Zhara out of your bed when she's approached you, she and her goons will approach you about moving into the Wayfort.
If you accept Zhara's offer, you'll either get new guards or a new source of income to supplement your fort.
There are several new events for harpy-related mischief (and a chance to be treated to a reverse gangbang) in the fort once they've all moved in. Poor Daliza gets bullied even more.
In the fort, Zhara can act as both an alchemy bench and a shop for all flavors of harpy egg. She also has some new talks.
Zhara's firstborn chick has a name and face now, and a special interaction if you've got Agnimitra in the party when you meet her for the first time.
Zhara's pregnancy content's been patched up and expanded for her living in the fort.
All of Zhara's night time visit sex scenes have been touched up to work in the Wayfort. (Thanks to Tobs for helping with the edits here!)
Atani's firstborn kid can now be named, and has new hangout and play options (by Skow).
Vitra the 'Mander Bartender has received several new sex scenes focused on femPCs — her baby momma needs some special attention. Or maybe Vitra needs some special attention from a very milky PC. Either/or!
If you bring Viv to Vitra's bar, the witch can offer to teach the mander some magic. This unlocks a new sex scene between Vitra and the PC where she puts what she learned to use!
Prince Nyze has a new victory sex scene! (By BerrySicky)
The High Ground quest now has additional support for if the PC, Liaden, and Azzy are all romantic. (By Alypia)
There's a new fungus-themed dungeon, continuing the story of the Boreal Elves and their outcast druids' integration with the city. You can initiate this expedition by talking to Hethia, after having finish the Specter of the Wyld quest. (By TheObserver).
Etheryn gets a new Druid-themed set through doing the dungeon.
The combat code's gotten some overhaul to help smooth out bugs and make things easier to expand on in the future.
Fixed a bug that made Restrained apply Stun instead of Stagger. oops.
Fixed a bug that made Kitsunetsuki's effects not have the proper duration
New Bust: Zhara's daughter.