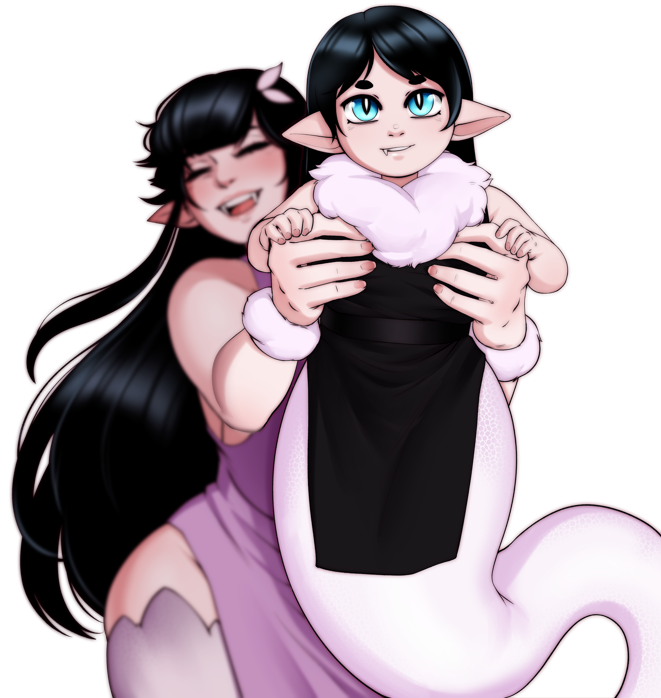 It's time to make some cute little noodles 😀
0.6.8 Patch Notes:
The Sleepy Snake, Vatia, can now move into the Wayfort and have your children! This is gated behind some story progress, so be forewarned. You need:

To have gotten cozy with Vatia in her tree so she comes and finds you in your camp

To have had the [Magic?] conversation with Vatia in your camp

To own the Wayfort

To have been to Khor'minos city (NOT the Outskirts)

Quite a task, but I promise the rewards are worth it! Her Wayfort content includes:

All of her prior camp scenes, modified where applicable to account for pregnancy.

An additional bonus sex scene involving a unique use of a certain well-known spell (requires having a dick).

The all-new pregnancy content. Includes a very cute CG!

Your snakelets! They're here, and they're wiggly. You can take them out for a walk if you want and run into a couple of particular elves if they're at your Wayfort at the time.

Additional post-pregnancy tile events for Vatia and the snaklets.
If you like what we're doing, consider supporting us on either Patreon or SubscribeStar! And come hang out on CoC2's own Discord!