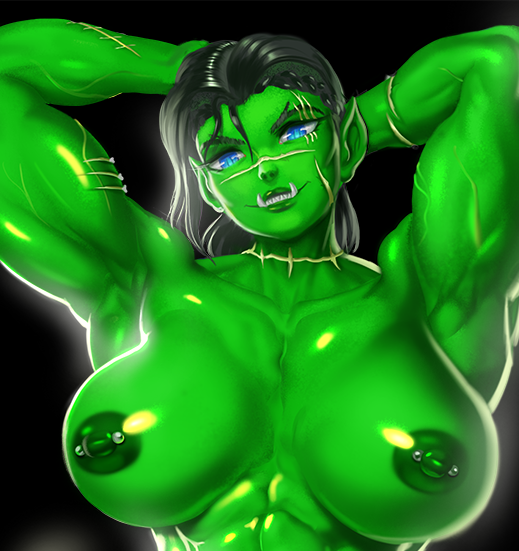 Celebrating the spookiest month of the year with some very wet content for the green brigade. Arona ain't afraid of no ghosts! At least, not with you around.
And, of course, there's some more BriHaus content here as well!
0.6.24 Patch Notes:
Sub!Arona has a new threesome with Uncaged!Etheryn.
Arona's scene in the Khor'minos Bathhouse is now repeatable if you are Lovers.
You can now take Arona and Etheryn to the baths together if they are both your Lovers. Includes three new threesomes with the girls therein.
Grettel has a new victory sex scene for pussy-having PCs. (by Skow)
Infrith has a new anal doggystyle scene for bedicked PCs. (by Gardeford)
Rina's quickies have been added to the Moohaus. (by Wsan)
The Milking Shed has been added to the Moohaus, with scenes for the PC milking Rina, Cassia, and Brienne, "milking" Brint, and the PC getting milked. (by Wsan)
You can now cook a meal for the moos at the haus. (by Wsan)
The Milking Machine's [Make Milky] option now becomes [Make Milkier] if already lactating, and it increases your MilkStorageMultiplier. Bovum Sherry's MilkStorageMultiplier has also increased.
Rina's Colosseum training cooldown is now just 1 week, rather than 2.
New Since Last Public Patch:
Rina's now repeatable in the Moohaus, with a bunch of new sex scenes and a new training arc.
Gytha's in-dungeon content for her non-demon version is in, with new talk and sex scenes.
A new version of Gytha's Frostwood combat encounter is in post-dungeoning.
Etheryn has a new Warrior Queen set, unlocked after finishing LumiaQuest and DraciaQuest.
New Busts: Updated Rina, Warrior Queen Etheryn