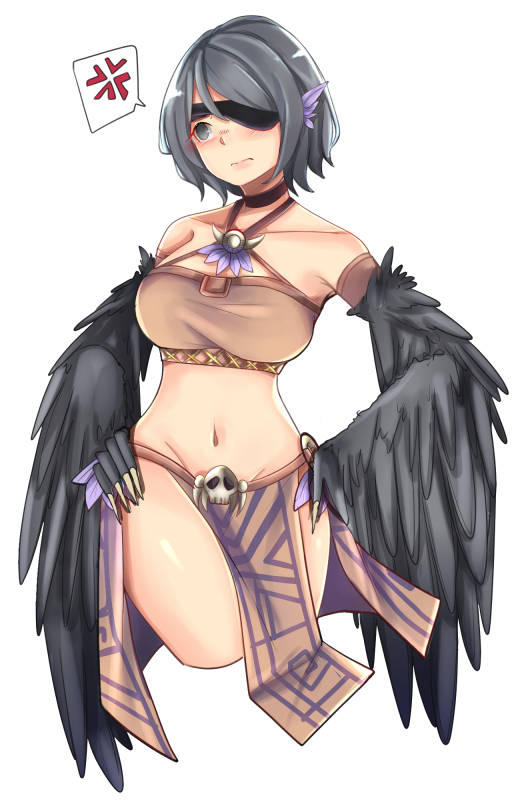 Small and early public patch, since I'll be out of town over the weekend! Tobs has written up a new harpy babe with some unique brainium for you to rub heads (and nethers) with, and Moira's gotten some more shrk dungeon busts done.
0.5.19 Patch Notes:
New Wayfort NPC: Antonina, a harpy chick! (by Tobs)
Nina's available after Rumie is introduced, and hangs out at the bar. Comes with new talk and smut scenes.
New Busts: Lightning Eel and a certain matronly boss from the Temple of Challenge by Moira. Nina by anonymous.
If you like what we're doing, consider supporting us on either Patreon or SubscribeStar! And come hang out on CoC2's own Discord!
New Since Last Public Patch:
After having finished Gweyr's third dungeon, you can now approach Imora and undertake the siorcs' challenges below the waves
After finishing the Temple of Challenge, you can freely explore Starhome and interact (sexually) with several of its residents.
New Doireann titfuck scene.
Drifa has a small new expansion of her normal options.
The Flame Dancer and Flame Knight, as well as Talsenne, can be summoned for fun times at the Wayfort's circle.
New White Mage power from Bother Sanders at low-levels for spellblades.
Kiyoko has a new support-oriented set.
New Busts: Dior, Siv, Opal, Flame Dancer, Flame Knight, Coraline, Seastone, Hydra
New CG: Shaman Seastone on her throne.