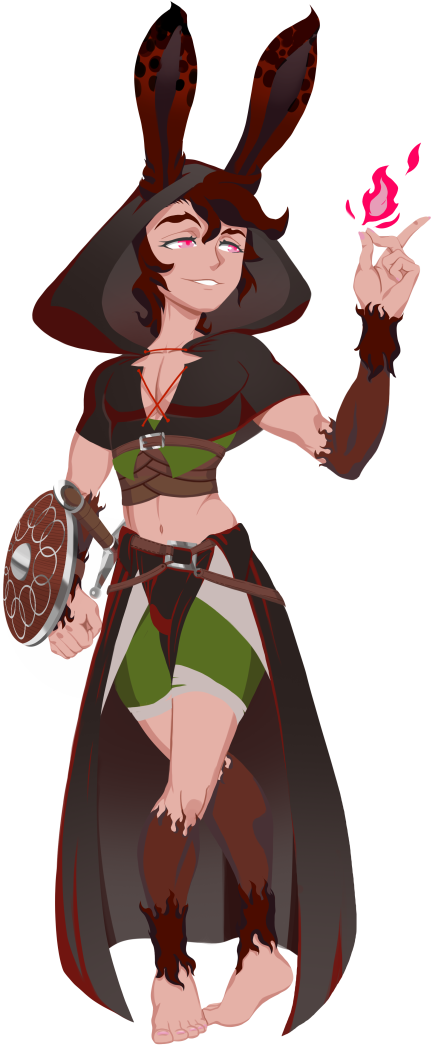 Public patch time, with a surprise new Companion that BubbleLord's been working on for a while now! Still a bit of a work in progress (doesn't have any camp interactions, for example) but he's a fun time regardless.
Edit: (12/17 ~11:00 PM): Hotfix is now live with significant bugfixes, as well as some buffs to the Kitsune Den bosses.
0.2.32 Patch Notes:
New Companion: Quin the Taeleer Charmer. Recruited from the Frost Hound after rescuing him in Harvest Valley. Just wait about 5 days after asking if he needs help to start his Companion quest. He's also our first lust-focused combat companion! (Written by BubbleLord and coded by Leykoss!)
New PC Pregnancy: Taeleer! (Guess who fathers them!)
New Busts: Quin (by DCL), Kitsune Pack (by Moira)
Read below the break for everything new since last public patch (it's a lot, including two beefy new dungeons!)
If you like what you're playing, you can support development…
… on Sponsus!
… and on SubscribeStar!
New Since Last Public Patch:
Level cap raised to 5. All classes and companions have 5th level passive perks and Ultimate powers, usable once each and recharged by sleeping.
New Dungeon: The Hornet Hive! Raise Azyrran's trust to five (by beating her in challenges without sex after, or cuddefucking her) to unlock the quest. If you attacked her in the past, your trust may currently be negative.
New Dungeon: The Kitsune Den! Talk to Lady Evergreen to begin a quest into the Frostwood's kitsune den.
New NPCs: Hatusmomo the Kitsune Lumberjack; Gianna and her Caravan
New Event: Evelyn can be encountered again!
New Event: Brienne can get a cowbell and some piercings!
New Event: Brint/Brienne Christmas.
Sucking on the Hornet Queen's tits after the dungeon results in bimbofication. At first temporary, then permanent if you keep sucking.
Evergreen has an assload of new scenes by Will and Tobs, and I wrote a bunch of new dialogue for her as well as her pregnancy.
Pupperidge Farms got an expansion, including player-milking for both breast- and dick-milk. :p
Pupperidge also got a second expansion for the holidays!
Etheryn's companion quest, Royal Amnesty, can now be completing by bringing her to Hawkstone Castle after beating Atugia.
Significant item stats rework. Combat rebalance including new Damage Reduction and Penetration scaling. Cunning now applies to Critical Damage. Kitsune dungeon also grants several new powers.
A "Retry" option has been added after you bad end, allowing you to restart from the last time you had movement control.
New busts: Nareva, Kavi, Senja, Preggo Evergreen, Whisper, Gianna, the Baroness, Morwen, Holiday Brint/Brienne, Hatsumomo.
Dungeon Busts: All of the Hornet Hive & Kitsune Den NPCs were done before their dungeons launched thanks to Moira. She's killing it lately!