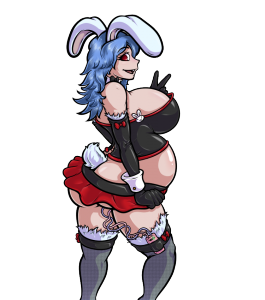 Sup, bras, Savin here.
First, a TiTSwerk update: I finished Reaha's newest expansion this week. It's available for reading in my tip-jar patreon if you want. Otherwise, it'll get coded in when it gets coded — I think Ged-chan's gonna be busy with the nursery and flooding the game with backed-up pregnancy content before touching the cow, and I'm guessing Fen's gonna be busy with Vesperia/New Canada/Tanuki Balljob Planet.
Next major project's going to be a Red Myr-centric quest for Myrellion, which should be a fun combat challenge. Other than that, got a couple of threesomes in the works (including a Reaha/Terensha whorish double-team) in the pipe. Fun times all around.
Second, a personal update: So this Thursday was the last session of my I-Can't-Believe-It's-Not-Chemo treatment. Talk about draining. But, I feel better now than I have since this anemia shit started, so I guess there's that. I'm still kind of perpetually exhausted, but now that I'm (almost) off all these awful meds, hopefully I'll be able to get my sleep schedule back on track and start actually recovering. I don't even have to go back to the doctor's for a whole month: that'll make next week the first since May that I haven't had needles in me. RIP veins.
Thoroughly-bred bunny baker by Adjatha. Check out Shou's YCH auction in the post below this one! Till next time! ;3