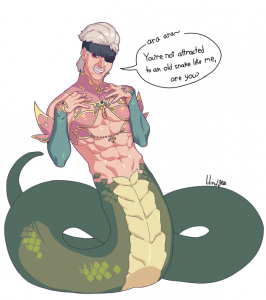 I'll be back to normal writing in a few days.
Looks like the source is here.
---
BECOME A COC2 BACKER!

Poll

What should Lorelei dress up as this Halloween?

Egyptian Queen (46%, 2,011 Votes)
Sex(y) Panther (20%, 893 Votes)
Naughty Schoolteacher (19%, 831 Votes)
Witch Working on her Brew (15%, 658 Votes)

Total Voters: 4,393

Loading ...

Tweets

Found A Bug?

Want to Fund TiTS?

Want to Fund CoC2?