Alder here with a FoE update (yeah, been a while). Have a Cass content expansion, written by The Observer.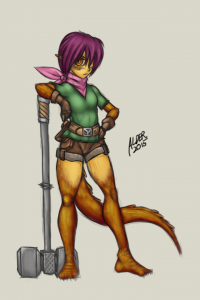 Play it here.
There is an offline version available here.
Check out the Fall of Eden forum.
Fall of Eden source code can be found on Github.
Check out the Android port here.
Report bugs on Github or on the forums.
Fall of Eden has a Patreon.
Full changelog after the break.
Update: If you are perceptive, you might have noticed that Fenoxo.com runs on https for a few days now. This is most likely the cause of the lost saves. Saves should be recoverable using the process described in https://fenoxo.com/forum/index.php?/topic/143-restoring-saves-in-chromefirefox/
See browser saves as temporary. There's pretty much nothing I can do to prevent problems like this. Use Save to File to back up your saves.
Version 0.4p
Cassidy indoor sex scenes added. Must be unlocked
Cassidy sparring sex scenes (win/loss) added. Must be unlocked by first having regular sex
After your spar, Cass can ask you to model. One off scene
Cassidy now has a followup to the talk about looks. This will change some scenes slightly. Needs rel > 50 to trigger
Fixed an error in Cavalcade score evaluation
Slightly boosted the default girth cap for penetration, which will hopefully fix some stringent NPCs refusing penetration
Vaughn task 3: you can now trigger the scene by waiting in the inn too
Fixed a variety of typos etc.