0.8.153 Changelog:
New punishment wall short scenes activated: "Tail Whip", "Pierced Horsecock", "Condom Stuffing", "Butt Chug" (lol), "Pawjob", "Ball Worship", "Pussy Pump", "Hypercock Docking", "Synth Sheath'd", "Shekka Visits" (This last one I wrote! -Fen)
Kiro (in big ball mode) has her her relief BJ scene added to her proper sex menu.
Kally's data object now has the proper penis type assigned (which should change volume calculations slightly).
Kally will now no longer serve 'nuki PCs her special drink when they meet.
Gryvain penises should know have proper knot volumes assigned when setup with the "shiftCock" function.
Several dildos that had knots have had their knot volumes properly bumped up.
Several dildos that mentioned giving taint in their descriptions now give taint.
Fixed a ton of typos, minor logic error in-scenes, and the like thanks to people like SBJ and the other bug reporters.
I've got a few more complicating issues to untangle next… as well as another scene or two I'd like to add for your followers making use of you while you're in the wall. The java port is process is still trundling along as well. At this week's meeting we went over the list of remaining tasks before we're comfortable sharing it with you all. In the interest of transparency, I'll run through some of them here:
Level up flow. This means building out the new UI for stat allocation and perks. Jacques00 did some mockups but they aren't in code at all yet (to my knowledge).
Perk display: this one kind of goes hand-in-hand with the level up system and is pretty self-explanatory.
Ship/Location storage: these need finalized so that we aren't stuck juggling bug reports about old saves that used an unfinished system down the road.
Proper mail system interface. The java port doesn't have one yet.
Proper ship menus.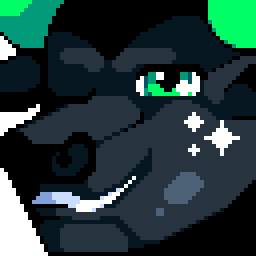 If you like the game and like what we're doing, you can always support us on Patreon or SubscribeStar! And if not, well, the free builds will still be here.