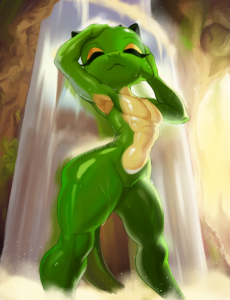 Do you guys like kobolds? Cuz it's kobold time!
0.3.31 Patch Notes:
Lyric the Kobold can be found frozen solid in the Glacial Rift. Maybe help a scaled friend warm up some…? (Written by B!)
New fancy time display! You can turn it off in the options if you prefer plain text.
Married Ahmri has some new talks!
As always, you can become a backer and support the game's development on…
… Patreon!
… Sponsus!
… or SubscribeStar!
Lyric splash art by our very own DCL!