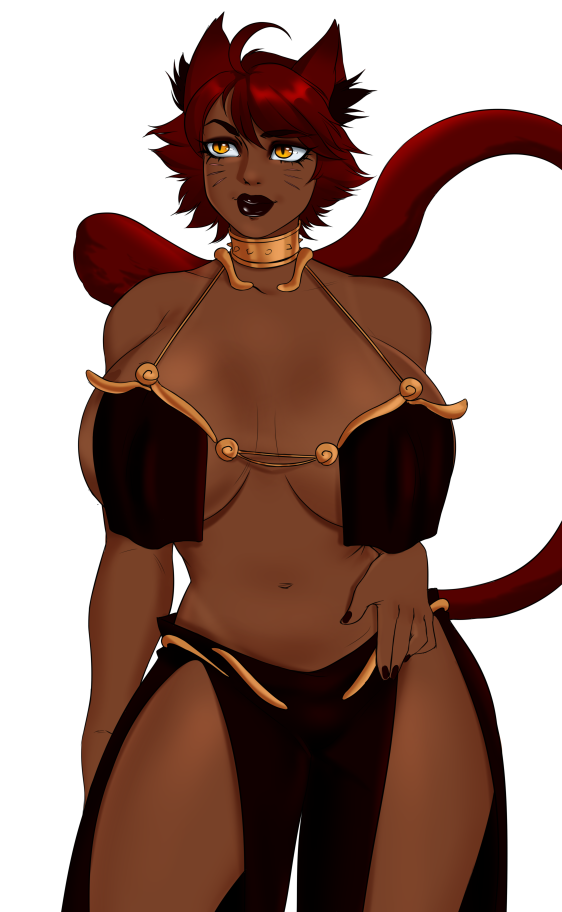 Got some lush new CGs for you this week, and a little taste of plot to come! Plus some big beefy man-meat in the form of a new gang of mino-bros!
0.4.3 Patch Notes:
If you've built the Temple of Mallach and have romanced Kas past the Winter City, there is a new event that may trigger at the temple…
There's a new scene for walking in on Liaden and Azzy, complete with a new CG. (Written by SomeKindofWizard)
You can now give Ryn a dildo or permission to seek out your companions for sexual relief.
New Undermountain encounter: Minotaur Miners (by Fleep)!
Plenty of fixes. Game should work better, HOPEFULLY, on Android 8 and Apple browsers. We can't really test this stuff effectively ourselves, but we're trying!
New busts: Elementals, new Temple friend. New CG: Lady Evergreen's sex menu (Done by Mr. Pink and Waru-Geli)!
And Fen just posted an update as to what the TiTS team's been up to lately!
If you like what we're doing, you can become a backer and help the game's development on…
… Patreon!
… Sponsus!
… or SubscribeStar!