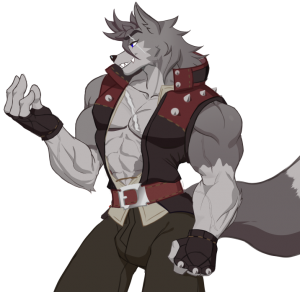 Borks and orcs as far as the eye can see~
0.1.16 Patch Notes:
New racial code should accurately figure out what you are in the Appearance screen after you TF from your starting race. If it can't, congratulations, a chimera is you.
Garret now has sex scenes in the Frost Hound! There's still more to be added after this, including some pretty intense submissive content if you like being a big wolfboy's bottom bitch. (Written by Observer) Edit: Apparently I need to stress this ahead of time, but Garret's scenes are m/f only.
Vaush the orcish shaman can now be encountered in the Foothills (written by Questy).
New TF: Gnoll (written by Freed)
New Busts: Hethia, Garret, and the Warg from GarretQuest.
As always, if you don't have backer access yet, you can get it here.