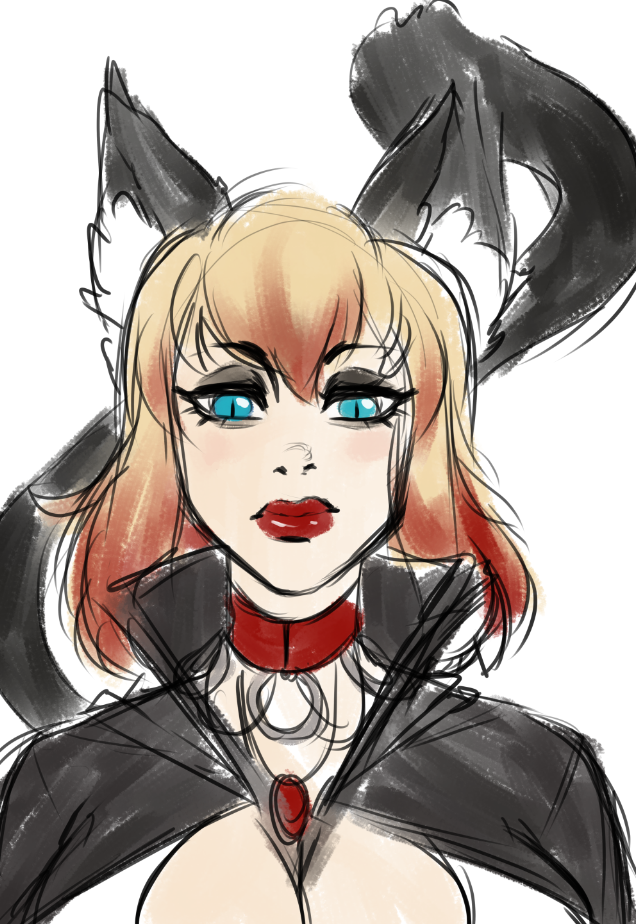 This week we've got a long-awaiting chance to catch up with a certain ginger paladin of Velun, a new mushy foe, and some new interactions with Tui, imps, and honey-brained Azzy.
0.3.18 Patch Notes:
You can finally meet up with Eryka after helping her get to town and enjoy some one-on-one time with the paladin. (Written by Franks)
New enemy in southern Harvest Valley: Mushroom Druidess (Written by BubbleLord)
After dunking Azzy in the hive's honey, you can now meet up with her and the queen again for some honey-brained fun. (Edited back together by Skow)
Atugia has new talks. (Written by Gardeford)
There's a new victory scene for defeating the imps, and defiling the Imp Lord's treasured fedora. (By JayBee)
Gwyn can now examine EGG-preg and normal preg. (Written by TheObserver)
As always if you like what we're doing, you can support development on…
… Patreon!
… Sponsus!
… or SubscribeStar!
Art: Cait getting her vampire on for Halloween, by Moira.
P.S. Please note that this month's public patch will be later in the month as we prep the Halloween dungeon. It's mostly finished now, save for some art and me going through and tying everything together. Oh, and scenes for the end boss too. Thanks to the whole team for setting aside their normal work to help churn out a whole lil' dungeon in a couple of weeks.