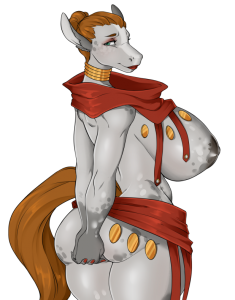 Hi guys, no witty repartee tonight; I haven't slept in 48 hours and am at like 5% brainpower. Thank you for your support as always, I love you, happy new year.
0.3.29 Patch Notes:
Gweyr has a new quest, available once you've talked with her a bit. (Written by TheObserver). Lot more coming on this line of questing, so stay tuned!
You can now finally shag ex-chieftain Naiyana back in the village after her daring rescue! (By SomeKindofWizard)
There's a sexy new(half) knight found in Frostwood, after doing Winter City. If you like Evelyn's brand of content, you'll probably like Lyla here. (By Fleep)
New busts for Hawkethorne townsolk (Sanders, Ivris, Leorah, Ninian) by Moira. Young Garth by DCL.
Brienne has a new set, available at her Level 5 from the Frost Hound.
Summons now act on the turn they are summoned.
As always, you can become a backer and support the game's development on…
… Patreon!
… Sponsus!
… or SubscribeStar!