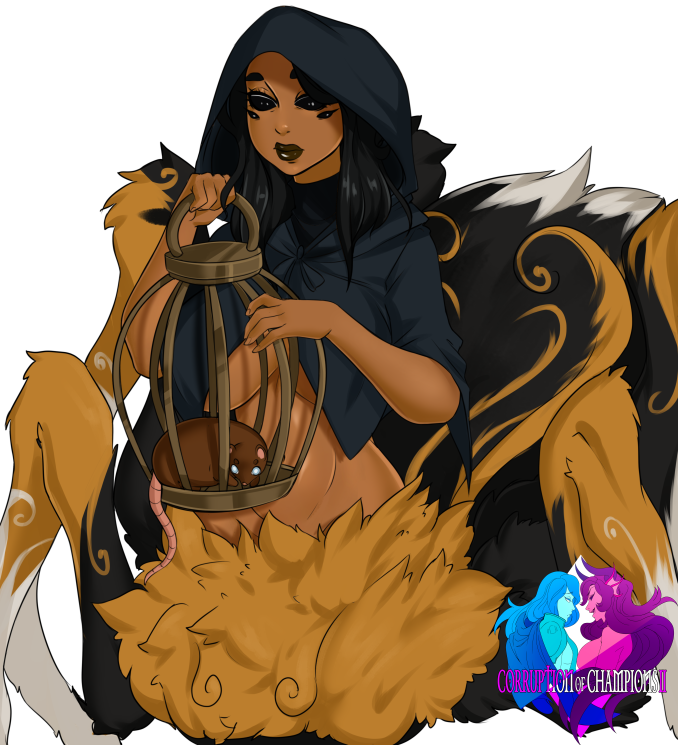 Alright, a bit late to catch the end of May but still loaded with the last of our progeny-bearing. Back to normal smutposting! Hope you've all enjoyed, and that those of you without a breeding kink haven't been too blue-balled what with Winter City and all.
Oh, and there's a TiTS PUBLIC PATCH out as of last night, too! 
0.3.1 Patch Notes:
New PC Pregnancy: Wyld Elf! Can be triggered by Elaril, Fritte, and the nameless horsecock'd elf boi. (Written by HugsAlright, coded by Leek)
You can now knock up Vari! Also has special scenes in the forest while pregnant. (Written by Wsan, coded by Leek)
You can now knock up the Harem Cats, along with several new scenes. (Written by William, coded by Leek)
Clearing the Winter City now gives the perk "Champion's Resolve," which increases your maximum Resolve. It should be retroactive on all saves that have already cleared the palace.

Brint's combat powers have been tweaked. Execute is now his encounter power and Frenzy is a 1st level perk. He's gained the Rend power instead. (Changes are also applicable to Brienne, naturally.)

Dual Wielding has been buffed a little. Rend and Dirty Trick cooldowns reduced by 1.
New busts: Elthara (Combat), Drider Oracle, Keros, Cult Evangelist (all by Moira).
If you like what we're doing, you can back us at….
… Patreon!
… Sponsus!
… or SubscribeStar!