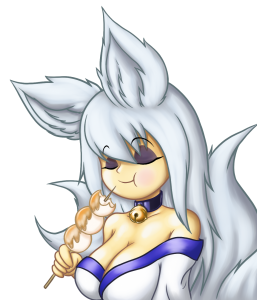 Got some more stuff for your various offspring today, plus stuff for everybody's favorite femmy pony. For my part, I've just about got Etheryn's base content ready for implementation. Yay~ Feel like she's taken roughly forever to get down, but I love her so it's fine…
Oh, and Fenoxo says the TiTS public build will be on Wednesday sometime. The CoC2 one will be around mid-month. If you don't like waiting, you can always get backer access here for CoC2, or here for TiTS.
0.1.7 Patch Notes:
A bunch of new interaction content for Kinu, Kiyoko's first child, has been added. By Tobs.
You can now find the Foothills' resident wyvern girl protecting her eggs if you knock her up. You can choose to take them back to Gwyn and the nursery or leave them with their mother.
Sugo has a small quest you can do for him to unlock a new scene and some pretty princess pony dressup. Thanks to BubbleLord as always.
You can now rewind scenes, just like in TiTS. The arrows above the Journal/Data/Options button let you go back and forth again. The current buffer is 5 pages.
Edit: Also another Sugo scene. Also questlog history.
Art of Kinu swallowing some balls by Alder.