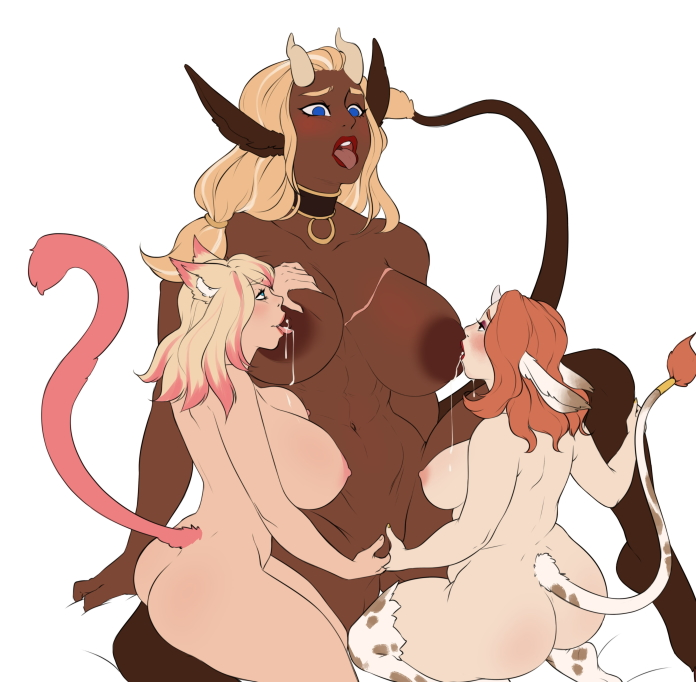 Time for some more fun time with Wsan's cow and elf 😀
0.3.12 Patch Notes:
Brienne can fuck you all night long once you're close with her, and has a new anal scene as well. (Written by Wsan)
Elthara can now perform healing after Winter City, much as Cait does at the Frost Hound. (Written by Wsan)
Gwyn can now give you a look-over in the nursery and tell you how far along a current pregnancy is. (Written by TheObserver)
Quests that require items for completion now show you if you have the items.
Don't forget we have a Steam Version of the game out — though it won't include this (or other backer updates) until the public update around the middle of every month. We've passed 10,000 units sold already in the first… not even two weeks yet, damn. That's a whole heck of a lot for a niche browser smutgame. Thank you all so much for your support, holy shit. And on that note, I'd like to take a moment to welcome Leykoss aboard as a full-time coderboy. He's done an awful lot of good work for us already this year, and thanks to continued patronage and a huge infusion from Steam, we've now brought SavCo up to five SIX (jesus CHRIST I can't COUNT STRAIGHT) staffers plus me and Drake.
So, some notes about what's coming up: I'm pushing the Arona/Cait and Arona/Alraune threesomes to the coder pile this week and starting into Corrupted Hornets content. And our next companion character, the lovely Hive Knight Azyrran (written by SomeKindofWizard), will be coming soon!
If you like what we're doing, you can back us at…
… Patreon!
… Sponsus!
… or SubscribeStar!