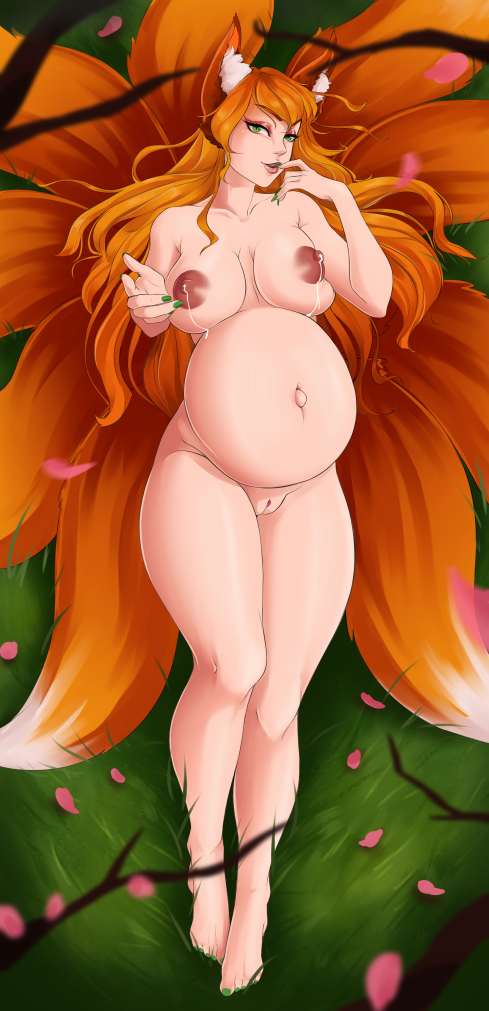 There's a goblin in this patch. She's not sexable, but she does sell many new clothing items and accessories that will help you pursue the one true goal of all goblins: get them dicks. Or puss. Whatever.
Bit of a lite patch content wise this week, cuz Drake did a cool thing and made a bust selector — whenever two versions of the same bust exist, you can click the pic to swap between versions. You'll also be able to get a much better look at busts by clicking them now!
0.2.6 Patch Notes:
New NPC in Hawkethorne: Nelia the Clothier. Also many new clothes.
Bust viewer options.
Data screen adjustment to help deal with corrupted saves.
New taur-centric dream with two versions.
On the other hand, sometimes the most alluring way to go is all natural. A very tempting Kiyoko drawn by Moira!