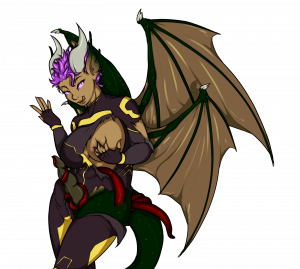 So…. Fallout 4 is super good. I'm pretty sure I'm near the end of the main story, but I've done a lot of dicking around, too. After a good 45 hours, though, I think it's about time to get back to that whole making smut thing. Man, a game hasn't kept my attention like that since The Witcher 3.
So yeah, nothing exciting to report other than that. If you've been PMing/otherwise trying to contact me this last week, sorry if I probably didn't get back to you. Guess I'll be sorting through that backlog today!
Art of tentacle-parasite infected gryvain by Shoupup!