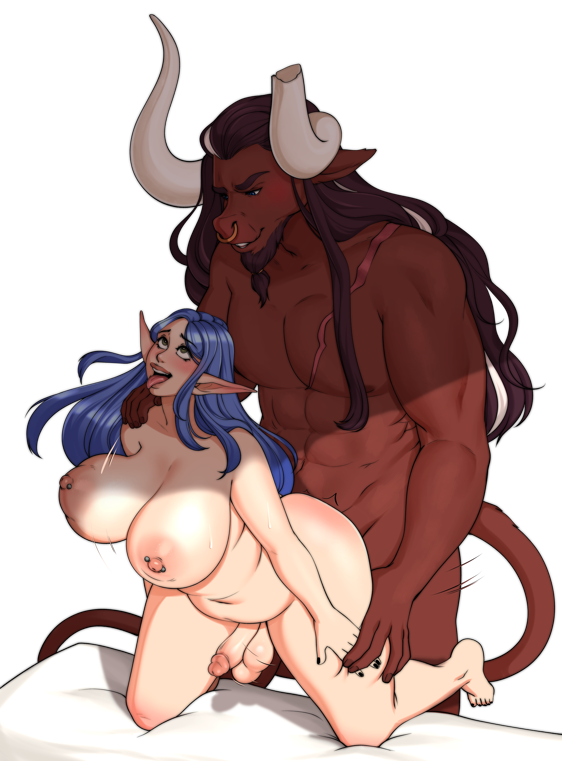 Now you can take one of Evergreen's daughters out for a date, and we've got a set of new illustrations for some existing sex scenes!
0.5.37 Patch Notes:
Once you've unlocked Meira at Evergreen's Manor (ie., fought the Kitsune), fucked her, and you're in control of the Wayfort (accepted title from Ryn or renovated it), you can now go on dates with her. You can take her to either Hawkethorne or to your Wayfort.
New CGs in the following scenes: Lumia's Missionary by Akira, Kas Dream Palace Doggystle by Satyr, and Brint Kneeling Fuck by Moira
Tetsuya's paper crane CG should unlock for the gallery if you saw the letter before the CG was added.
New Since Last Public Patch:
The quest "A Teatime for Dragons" has its resolution now. Once you've dealt with the half-dragon's request in the Rift, head to the western reaches of Harvest Valley to uncover the fate of her last relative. You'll have to make a choice with this quest, based on who you want to talk to about the problem therein: either Evelyn or Azyrran are going to get an expansion out of it.
Evelyn has all-new sex scenes – several different rotating ones, a few deliberately pickable ones, and several incidental ones!
All-new conversations to do with Evelyn's future direction. You can choose (mostly) whether or not you'll be servicing her during these conversations.
More longevity to your stays with her. You now (mostly) stay with her after servicing her, or vice versa.
A scaling fight! Owing to the events of the expansion, you can now spar with Evelyn to train her up. She will actually scale up as a result of your training her, resulting in harder and harder fights (to a limit).
She will not grow more difficult if you lose twice in a row.
Sex scenes for the fight results! Win, lose, or even throwing the fight, there's six total scenes there.
Events! Evelyn can get out and about, now. Just don't be surprised when her newfound powers make her a little overeager… especially if you've sparred with her 3+ times.
A new set/tf for Azyrran! Some of you may already know that Azzy's not-so-secretly had some future-proofing in literally all of her content that's never shown up. But the future is now! As with the honey-maid, her new gear set is a transformation that comes with a shinier, domme-ier buzz.
New Azzy sex! – To nobody's surprise
All-new lesbian Liaden scenes – Both with just you and her, and as a threesome with Azzy.
More Azzy/Lia content (featuring loads of tweaks thanks to writer Alypia, she's a real good bean)
A new sexable magic weapon, rub its flanges you dirty slut.
A new sexable character, she's a very good girl.
In preparation for RynQuest dropping soon, Etheryn's sex scenes have been recoded with updated mechanics. Her scenes are no longer locked out if your dick is too big. Her Chastity perk and her passive Blueballing has been touched up a bit, and she can gain a perk called Buttslut if you sodomize her often enough (you need to accumulate 10 Buttslut points, which various scenes provide; she loses 1 every 3 days unless she has the perk). It changes some of her sex scene text but is otherwise harmless.
Atugia's recruitment has been tweaked again. She now approaches you on day 5 instead of 3 if you haven't met her already at the castle, and her castle recruitment it no longer requires boning her or grinding RNG. You can also bring her as a guest to LumiaQuest if not recruited. (Coded by Squishy, written by Garde)
Atugia has a new set: the berserker. Requires that you've visited the orc village.
Brint has a new set of threesome intros if you haven't gotten fucked by him before.
You can now get together with Brint and Arona at once, via Brint's threesome menu.

You can get double teamed by Brint and Arona, with some options as to where all the mess goes.
You and Brint can either double-penetrate Arona together or you can suck her dick while she gets planted on mino-cock, if she's your sub.
If you and Arona are both milky at the same time, you can ask Brint to milk you both together. You can let things stay (relatively) chaste or go all in on letting him make you both his cows 🙂

Cait has a sequence of new scenes for Kitsune-Champs, where she explores all your sensitive mofu. (By Remi aka CuteBruiser)
The Alpha Gnoll has a new PC-Victory scene where you can take her doggystyle. (By Pépère Pervers)
Drifa has new content wherein she dresses up as your Wayfort's new maid. Requires having fucked her 20 time; [Condition]ing her counts as 5 times. (By Jstar)
Azzy's dragoon sex scenes are properly repeatable from her sex menu after the first time scene. Big whoops there!
Liaden's romance logic/gating has been fixed; she's now available for all PCs with fem pronouns.
Dragon's Breath now scales off Strength.
Kas's stats in her Winter City encounter are now properly set to 100 instead of 93.
Atugia has been nerfed when you fight her in Castle Hawkstone before recruiting her.
Cait's menus have been made a bit more consistent with other NPC menus.
Bust display and name display has been updated for parts of the tutorial.
Mai's non-sexual [Cleanse] option is now actually accessible.
Bloodrage said it did 50 base damage when it really did 30. Now it says it does 40 base damage and it actually does 40.
Dischord no longer auto-hits.
Aria of Waves power description properly shows spellpower scalings.
If you like what we're doing, consider supporting us on either Patreon or SubscribeStar! And come hang out on CoC2's own Discord!