This is a real Gardeford-heavy patch this month. Give the guy a little love in the comments for solo-ing a new companion and NPC and the start of a new settlement all in the same patch.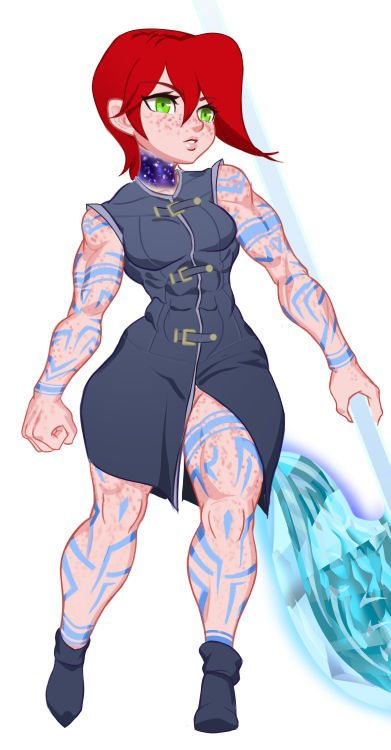 0.2.7 Patch Notes:
New Location: Marefolk Village. Located in South Harvest, this small tribal village is home to the more peaceful female marefolk.
New PC: Zuzann the Marefolk Mage Smith (by Gardeford).
New Feature: Visually Impaired Mode. Significantly improves the game's accessibility for those with visual impairments, especially regarding tooltips and graphical puzzles (like Kiyoko's door). Big ups to Drake for taking the initiative to make this happen <3.
On mobile, you can hold on buttons to read the tooltips.
New bust: Atugia!
Also New This Month…
New Companion: Atugia the Dullahan (by Garde).
New Location: Hawkethorne Gym
New NPCs: Nelia the Clothier (by Balak), Lusamine (by Bubble), Hretha (Post-Orc Quest)
New Enemies: Crazy Horses (by Questy)
New Scenes: More Brint x Trap (by Wsan), More Etheryn (with a guest scene by William), Berwyn Cuddles (by Hugs)
New Dream: Taur-centric dream w/ two variants
New TF: Mothfolk
New Codices: Slimes, Sheepfolk, Wyld Elves
Bust-viewer options.
As always, you can grab Backer access for the rest of the month here!
God damn Atugia is ripped, tho.