Coincidentally there's also a whore named Sally being added to CoC2 patch. What're the odds?
0.3.41 Patch Notes: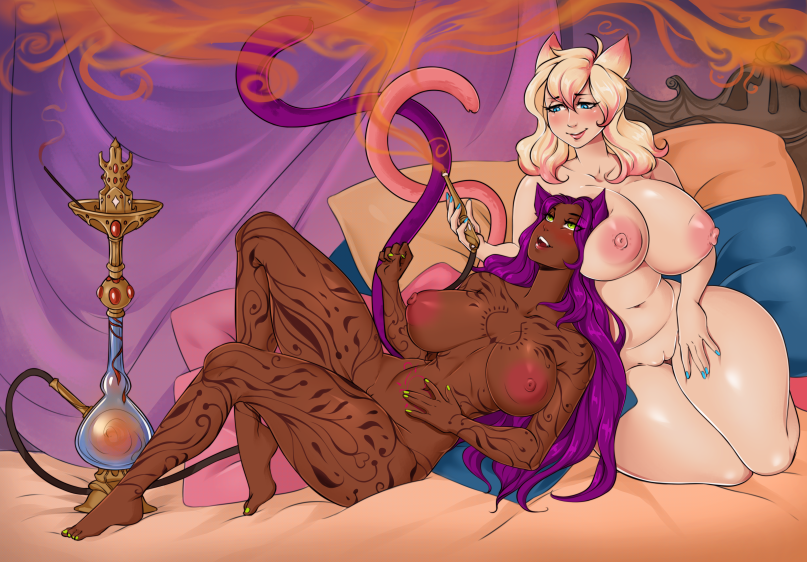 After completing Cait's quest, the next time you go to the Frost Hound you'll get to meet her BFF Sally from back home. They have a load of paired content if you visit with Cait in tow. She'll also give Cait a new set — remember, you can equip new sets from the JOURNAL, not inventory. (Written by TheObserver)
The Companions and Guests staying at the Frost Hound have been split between two menus. So many NPCs…..
New TF: Boreal Elf. Find frosty flowers in the Rift of Frostwood. (Written by Alypia!)
Evergreen has new services, including a couple of magical piercings — a clitring that conjures a magical strapon for you, compatible with any cock-using scene, and a pair of nipple piercings that make you perma-milky. She also sells a Summoning Circle you can install at the Wayfort. Currently you can only pet the Ghost Wolf tell him that he was/is a good boy; the actually sexable summons will come later!
New Since Last Public Patch: (Which was just 2 patches ago cuz anniversary)
You can now get a pair of new sets for Arona: one exclusive to her Exiled status (mirroring her Chieftain's Bronze set) and another accessible only if you've taken Arona to one of the ghostly dungeons so she can become properly afraid of spookums. (Written by Balak)
Another step in Gweyr's quest in the Rift has been added, this time taking place on a ship controlled by Tollus's cult. (Written by TheObserver, coded by Squishy)
As always, you can become a backer and support the game's development on…
… Patreon!
… Sponsus!
… or SubscribeStar!