Hello, Alder here with a new Fall of Eden release, first since the new server.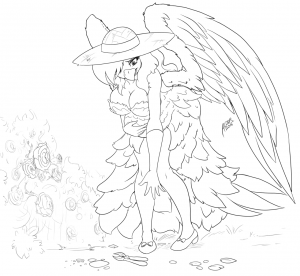 Play it here.
There is an offline version available here.
Check out the Fall of Eden forum.
Fall of Eden source code can be found on Github.
Check out the Android port here.
Report bugs on Github or on the forums.
Fall of Eden has a Patreon.
Have a picture of a preggo Cveta!
See changelog after the break for details.
UPDATE: Added link to Android port.
Version 0.4j
Fixed a whole lot of bugs in Kiai
Fixed a bunch of typos in Kiai, intro Imps. Thanks CalmKhaos!
Restructured a whole lot of old intro code. Poke me if anything looks strange (broken parser refs etc)
Fixed a bug that would lock out strapon action for Kiai
Run is no longer 100% certain. It's based on your level and the level of the encounter (ie the first mob). Debug is always 100%
Added a marker for end of current content at the mound
Vaughns third task, written by the Observer, has been added. Bit more complex than the last ones, and has possibilities for sex. Don't be late!
Lei now has some more interactions, written by Del
Asche has a new task (buy-in 1500 coin), with a unique sex scene at the end. Written by the Observer
Asche has two new magic talks. They require some story progression, plus you finishing task 2 and 3 respectively
Asche will now let you reach into her magic box (heh), for a fee. It's a money sink, but there's at least one item you can get here that's very powerful
Two new chapters of Gryphons added to The Shadow Lady, written by the Observer.