Many moons ago, a person reached out to us through the forums to ask if we'd be okay with them making dildos modelled after characters from our games.
Our answer? An enthusiastic yes.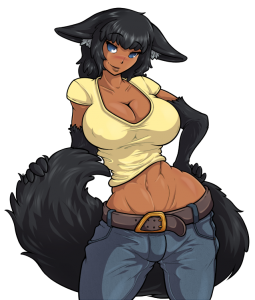 Back in the early days of CoC1 I used to entertain hopes of a certain big dildo company making one or two for us, though it was never something I actually put my back into making a reality when I was busy pounding out smut for 10 hours a day. Well now, you can obtain your very own Syri, or even Kassyra (yes, the CoC2 boys okayed this too!), to plunder your own IRL holes with. Obviously the more… endowed characters don't quite size up to their in-game, gut-rending sizes or only the most experienced of anal acrobats would be able to make use of them. After all, shouldn't everyone have an opportunity to take a ride on Kassyra's cunt-tamer?
Check out Kinx Labs on Etsy to eyeball their initial run. I'll be sure to link this post to them so they can see whatever feedback you have.
Full disclaimer: We have not tested these products ourselves in spite of being offered free samples. This is a new company's first product run. We will receive a portion of the proceeds spent on these products.