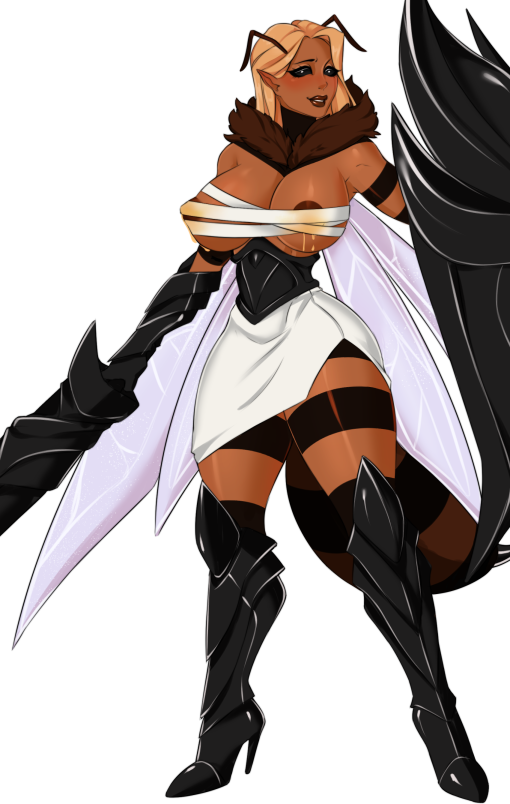 A couple of new 'nukis have appeared in the Frostwood (or Evergreen's manor), and some continued mechanical refinement has occurred!
0.2.18 Patch Notes:
New Enemy: The Tanuki Witch! One of Evergreen's knotty daughters wants a piece of you — maybe a little more literally than you'd like! (By TheObserver)
New NPC: Senja, one of Evergreen's loyal and devoted daughters, wants to sell you TFs. Several items were moved from Kavi to her shop.
You can now view your accumulated Perks through the character sheet tab of the journal.
You can now view character sheets in combat, for friend and foe alike. Using Sense on enemies will reveal more details on their sheets!
Brint has received some buffs to help him hit more in combat.
New Busts: Shar, Anna, and Azyrran.
Art of Azyrran, the Hive Knight, by Moira.
As always, you can grab backer access here!