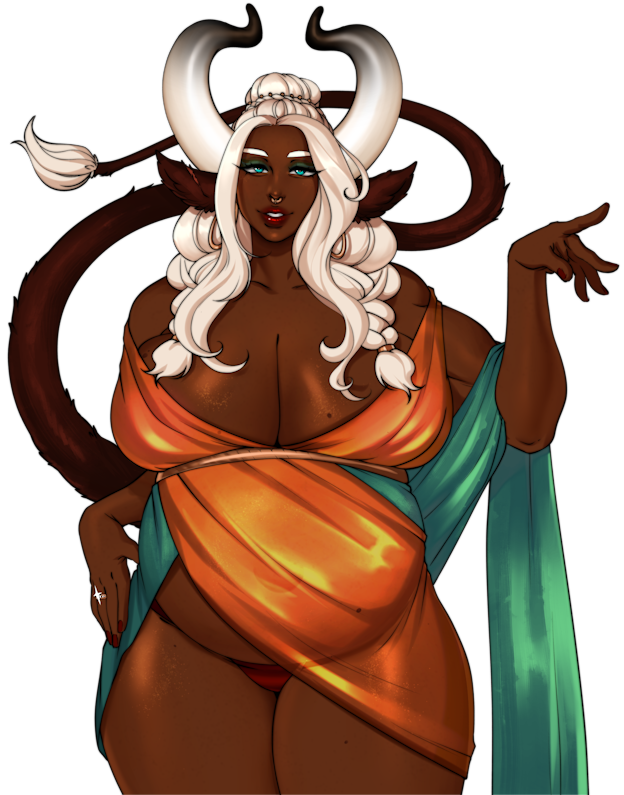 Beef's back on the menu with Cassia's new pregnancy expansion. Plus, those who need a little more space to store your valuables can head over to Vitra's place to take advantage of her mostly-empty back room for more storage (and maybe take advantage of her cute lizard feet while you're at it).
0.6.25 Patch Notes
Cassia pregnancy is here! You can finally make the moo-mom a mother twice (and more) over. She has multiple events throughout the 9-month repeatable pregnancy culminating in birth, and her scenes are adapted for being pregnant. Some of her conversations change (this is also the case for the later-coming marriage), and she has a new talk option. (By Wsan)
There's a new CG for a lil' bovine poofball saying hello, accessed by visiting Cassia a few times after she's given birth.
There's a new option to restore the Wayfort's original lupine statue, rather than replacing it. (by Zavos)
Vitra offers a bunch of new Storage slots (for free!) once you get to Khor'minos.
Vitra has a new oily footjob scene for bedicked PCs.
Desktop download versions of the game are now running on a much, much newer version of Electron. Steam versions are also running on a newer version of the Steam SDK. This should mean better performance and stability, and should fix issues with loading from file.
A whole crapload of fixes, courtesy of Zag and Spotty.
If you like what we're doing, consider supporting us on either Patreon or SubscribeStar! And come hang out on CoC2's own Discord!