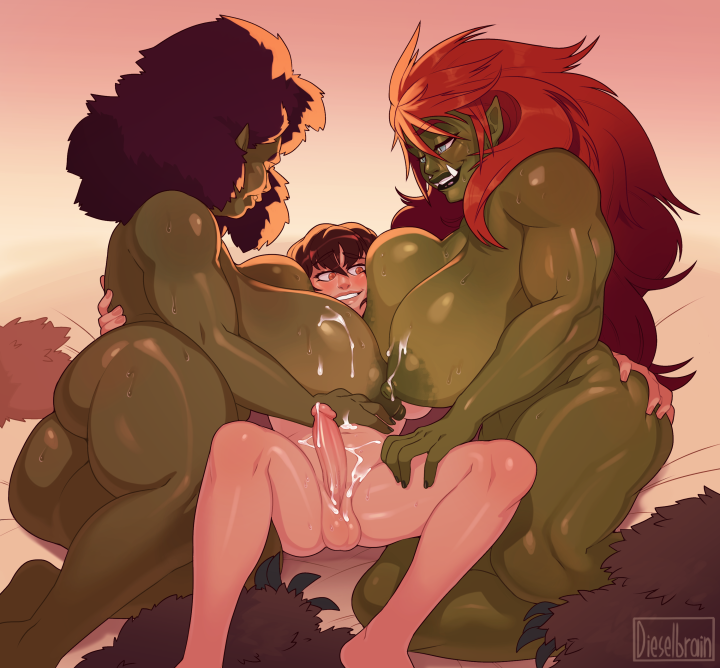 Time to get hands on with some curvy orcs, and then learn some open-hand techiques from a quiet doggo!
Update: A hotfix has been released to fix a myriad of technical issues with Zo, including her combat appearance and powers.
0.3.38 Patch Notes:
Zo the Lupine Monk can now be encounter in Harvest Valley. Help her out, learn kung fu, maybe learn a little about each others' bodies. (Written by B!)
You can now finally catch up with Infrith after the Right of Conquest questline — and have some fun. She looks pretty breedable, doesn't she? (Written by Gardeford)
There's now a GALLERY feature accessible from the game's main menu, showing CGs and busts.

Busts seen were not previously tracked; you'll need to see them on your save to unlock them.

Roughly one metric fuckton of bugfixes courtesy of Leek.
As always, you can become a backer and support the game's development on…
… Patreon!
… Sponsus!
… or SubscribeStar!
Infrith and Hretha drowning a Champion in Kervus tid, by DieselBrain!