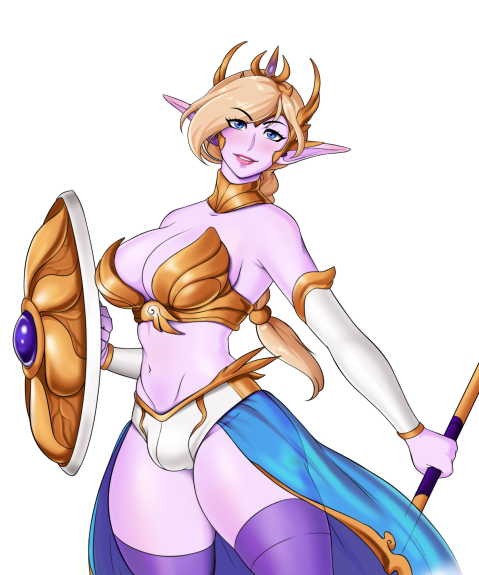 Gytha's finally woken up from getting bonked on the head and tossed into the dungeon, and Etheryn's got some fine new threads.
0.6.22 Patch Notes:
If you have (NON-DEMON) Gytha in the Wayfort dungeon, you can now choose her fate. (by Fleep)
Gytha has a number of new talks and sex scenes.
A new version of her Frostwood combat encounter once again is available.
Etheryn has a new set — the Warrior Queen — with an intro event written by Alypia. Unlocking it requires having defeated Alissa (part 2) and having finished Lumia's quest. This will unlock an event upon entering the Wayfort a day after both are completed (or a day after loading a save where both are already done).
More text fixes courtesy of Spotty and Zag!
New Busts: Updated Rina, Warrior Queen Etheryn (both by Moira)
Rina's coming next on the continuing saga of MooHaus!
If you like what we're doing, consider supporting us on either Patreon or SubscribeStar! And come hang out on CoC2's own Discord!