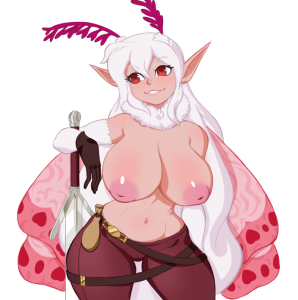 A new enemy from Master Tollus's pleasure cult appears in Harvest Valley, and a new gym babe appears in town!
0.2.21 Patch Notes:
New Enemy: Goblin Cultist! Encountered in northern Harvest Valley. (By TheObserver)
New NPC: Janeen, located at the field in the gym. I didn't read this but I assume it's fine. (By BubbleLord)
Many bugfixes and such.
Lusina (by DCL) is excited to see some new faces in HV. You can get backers access here as always!