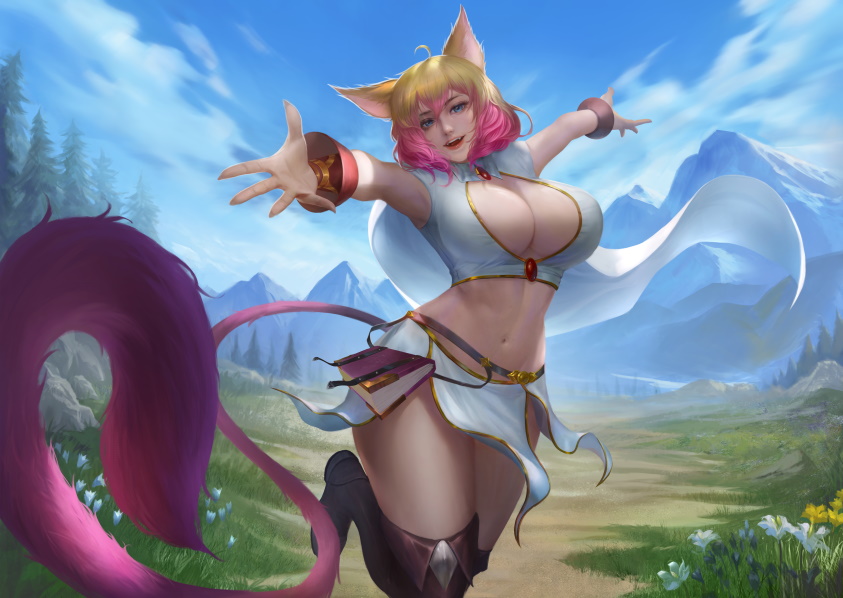 It has been 10,000 years — well, more like almost 3 — but you can finally finish Cait's personal quest and get a bit closer to your pink pussy-priestess. And hey, there's also a shiny new shark waifu to play with courtesy of Skow.
0.3.36 Patch Notes:
You can now finish Cait's quest, Cat Call, by taking her to the ruined caravanserai in northern Harvest Valley. After the quest, you'll get a new set for the catgirl, a bunch of new talks, and finally the opportunity to take Cait's anal virginity (and then take that ass over and over). Alternatively you can enjoy an excellent bad end written by Wsan if you fail the quest :D! There's more of her post-quest content coming in the next patch, including a bunch of new sex scenes by Tobs and the ability to turn Cait into a half-leothran like the twins!
You can meat Imora, the siorcanna shamaness, in all her glory up in the Rift. (By SomeKindofWizard)
After returning to the ruined Wayfort for the first time, you'll be introduced to Bailiff Daliza of the Winter City and be given an opportunity to legally assume control of the fort (as well as in reality with or without Ryn's help). This is meant to be part of the same event where you meet Jael'yn and Farrah there.
As always, you can become a backer and support the game's development on…
… Patreon!
… Sponsus!
… or SubscribeStar!
Illustration done by Unreal Studio!