Another raft of new fixes is rolling out before I run my test PC to Tarkus. No I don't want to talk about spending an hour trying to fix something that would take someone more knowledgeable five minutes. Just know that it happened.
Where to play? This link. No, it won't work if you aren't logged in.
0.69.420 (#964) Changelog:
We've replaced the old word-filter cheat with a new, far better suited system. The options menu has a new entry, Language Filtering, that provides two groups of settings.

Tag filters are specific words that we're trawling through all of the games content to support; they provide the ability to contextually replace specific words based on your own preferences and somewhat target what the potential replacement will be. Not all of the tag filtering options have been wired up yet, we're still working on that so expect the rest to come soon.

At the bottom of the page there is a totally custom word replacement options. Put the word you want to change in the left box, and the word you want to replace it in the right box and boom, that word will globally be replaced across the game as you play. The power is in your hands.
The Tease ability is now more responsive to a variety of status effects.

You should be allowed to tease while blind now, but it will do 50% of normal damage – mitigated by your exhibitionism score, since an exhibitionist knows how to arouse without something like eye-contact. At 100% exhibitionism, blind teases should be more effective.

Stunned opponents now take 25% damage from tease attacks, due to being too stunned to fully perceive them.
Paralyzed and tripped targets should take 125% tease damage, due to their more vulnerable (yet aware) positions.
Blind PCs teasing blind opponents is not possible.
~80 new tease texts were added to account for these various status situations as well as factors like libido (and exhibitionism for the blind ones).

Post-combat should now properly display XP and credits gained again.
Cum bubbles should be usable again.
Some "next" buttons after item use shouldn't stick now.
Fixed some bugs in Dicksprout.
Fixed Galomax "Not a Function" crash.
Fixed "low blow" crash.
Fixed genital slits vanishing on save & reload.
Fixed a crash in Mhenga's jungle related to day/night.
A buttload of other things got fixed, and I'd rather fix more than spend an hour trawling through things to list them all.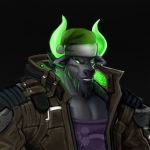 As always, if you like the game and like what we're doing, you can always support us on Patreon or SubscribeStar! And if not, well, the free builds will still be here (eventually)!